These motivational quotes for entrepreneurs are sure to boost your morale and get you motivated to continue on your journey to becoming a crazy successful entrepreneur. We've all had those moments on our path to financial independence where we want to give up. We've been grinding away for days, weeks, months, or even years, and still aren't seeing the results as quickly as we wanted. In these moments, it's important to take a step back, refocus, and get back at it. 
Whether you are running your own Print on Demand business, publishing books on Amazon KDP, starting your own blog, or one of the many other ways to Many Money Online, one of these motivational quotes for entrepreneurs is sure to speak to you.
27 Motivational Quotes for Entrepreneurs to Keep You Inspired on Your Journey to Financial Independence
"Success is the sum of small efforts, repeated day in and day out."
– Robert Collier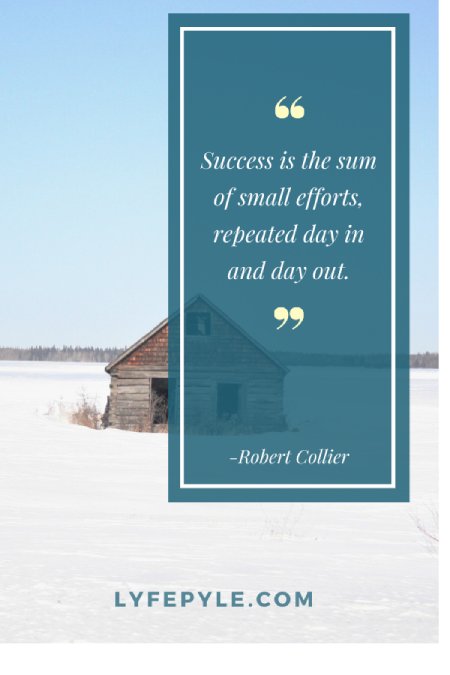 2. "You gotta do the work if you want to see the results."
– Heather Crabtree
3. "Success doesn't come from what you do occasionally. It comes from what you do consistently."
– Marie Forleo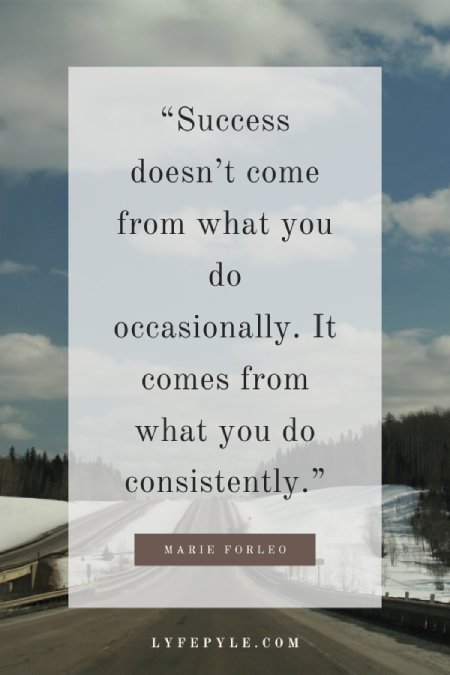 4. "Success at anything will always come down to this: focus and efforts. And we control both."
–Dwayne Johnson
5. "The secret of getting ahead is getting started."
– Sally Berger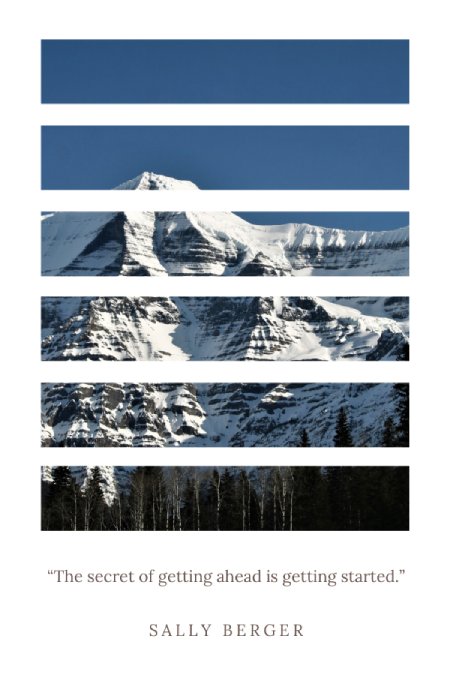 6. "The road to success is always under construction."
– Lily Tomlin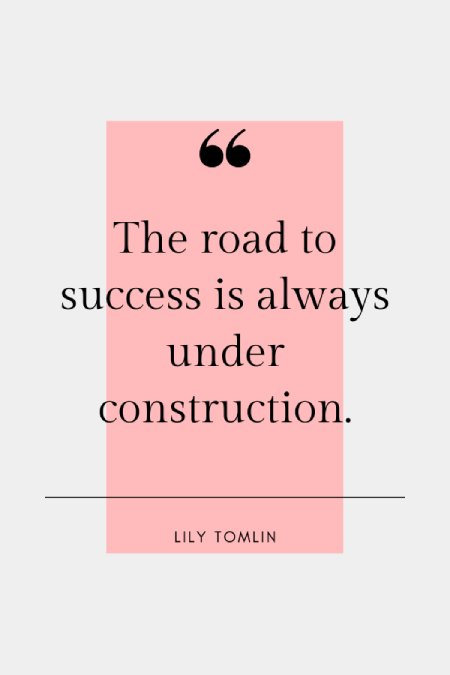 7. "When it is obvious that the goals cannot be reached, don't adjust the goals, adjust the action steps."
-Confucius
8. "If what you are doing is not moving you towards your goals, then it's moving you away from your goals."
-Brian Tracy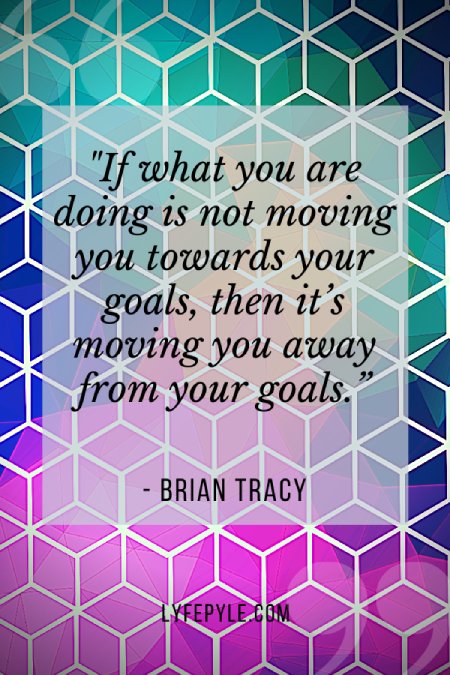 9. "Success is steady progress toward one's personal goals."
-Jim Rohn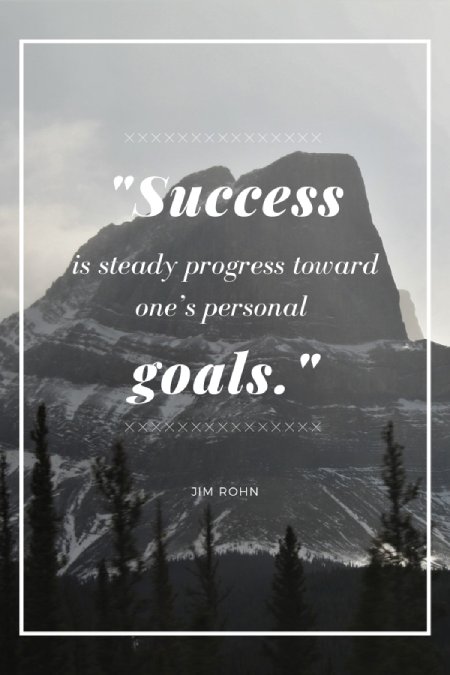 10. "The path to success is to take massive, determined action."
-Tony Robbins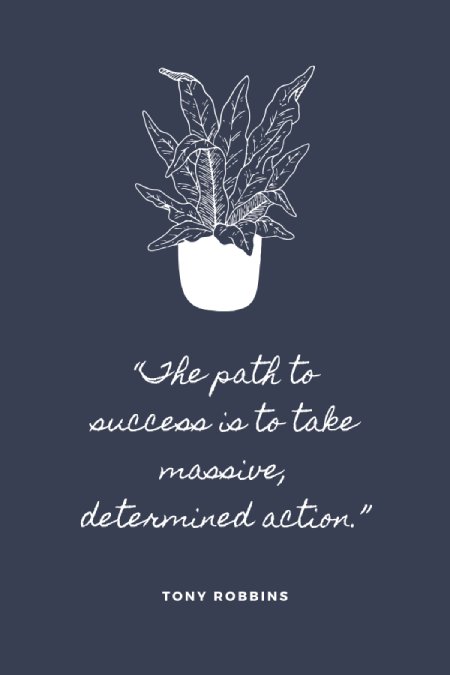 11. "If you don't like the road you're walking, start paving another one."
– Dolly Parton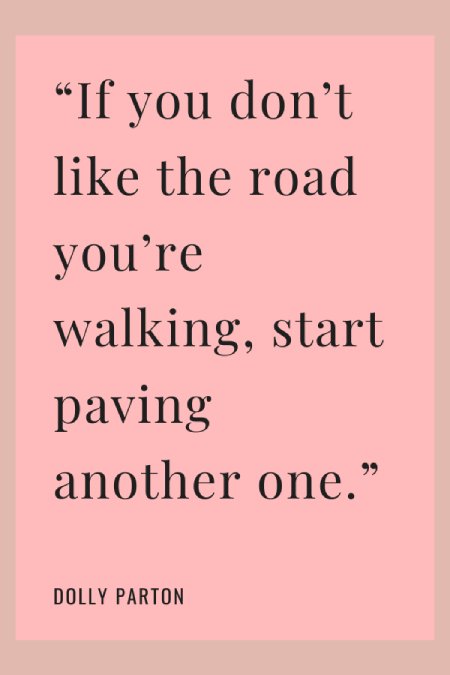 12. "Don't wait for opportunity. Create it."
– Oprah Winfrey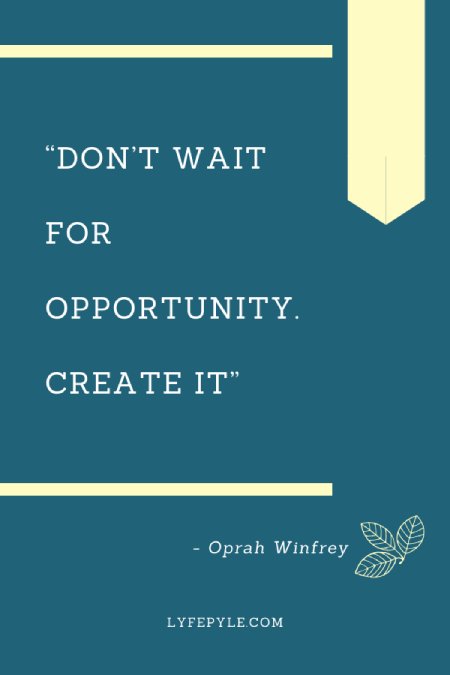 13. "If you get tired, learn to rest, not to quit."
– Banksy
14. "Perfection is not attainable, but if we chase perfection we can catch excellence."
– Vince Lombardi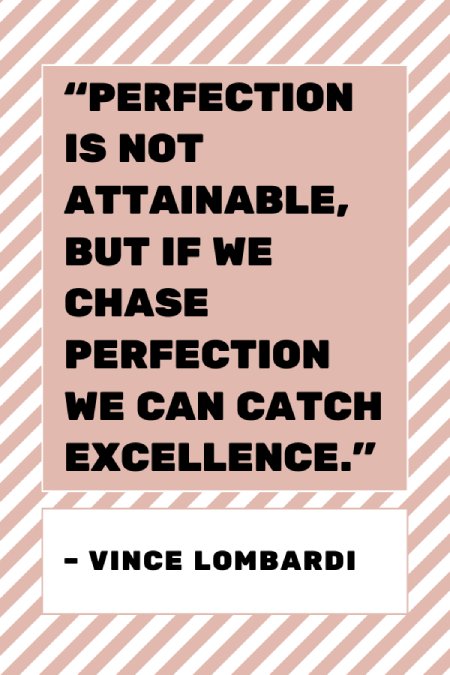 15. "Never hope for it more than you work for it."
— Rita Mae Brown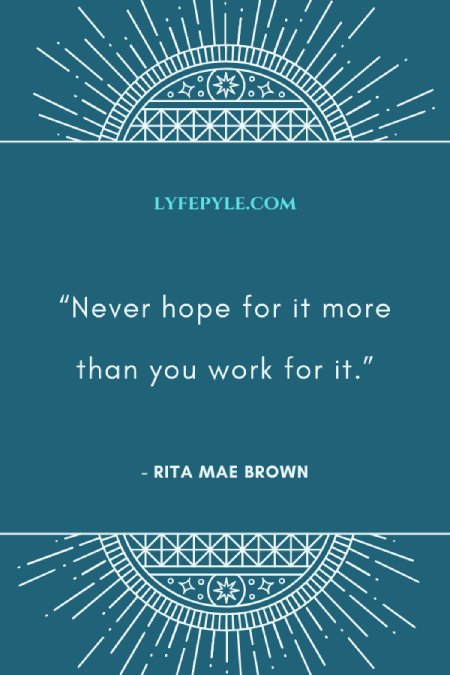 16. "Courage doesn't always roar. Sometimes courage is the quiet voice at the end of the day saying, 'I will try again tomorrow.'"
– Mary Anne Radmacher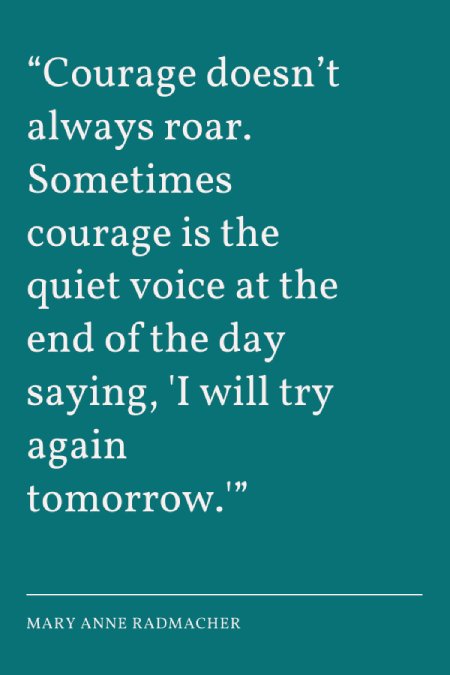 17. "Doubt kills more dreams than failure ever will."
– Suzy Kassem
18. "Nothing will work unless you do."
– Maya Angelou
19. "In any given moment, we have two options: to step forward into growth or step back into safety."
– Abraham Maslow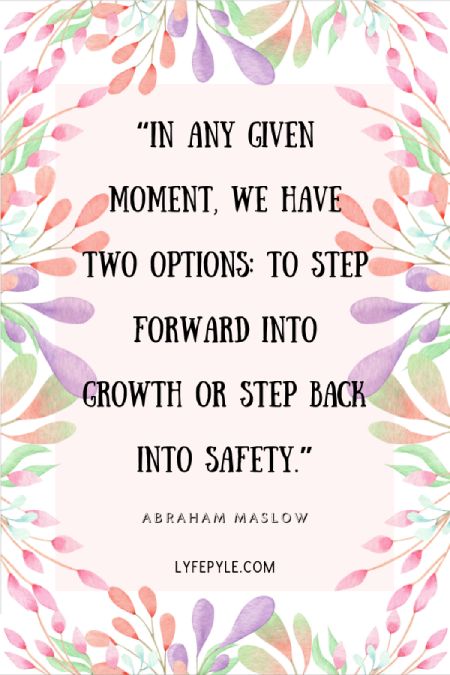 20. "Success isn't about how your life looks to others. It's about how it feels to you."
– Michelle Obama
21. "Success doesn't come to you…you go to it."
– Marva Collins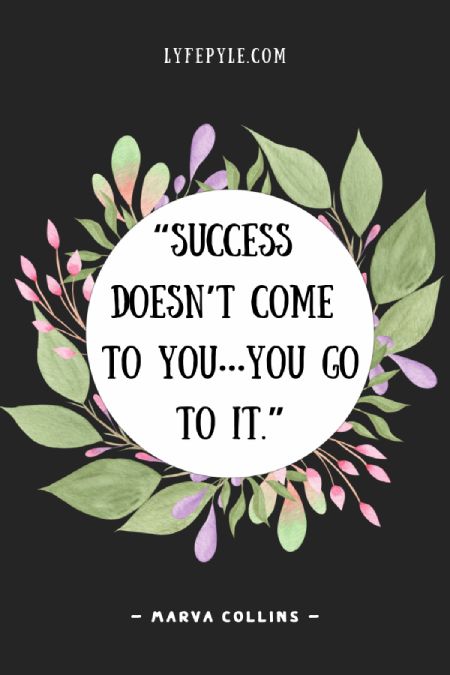 22. "Never be limited by other people's limited imaginations."
– Dr. Mae Jemison
23. "Don't limit yourself. Many people limit themselves to what they think they can do. You can go as far as your mind lets you. What you believe, you can achieve."
– Mary Kay Ash
24. "I learned to always take on things I'd never done before. Growth and comfort do not coexist."
– Virginia Rometty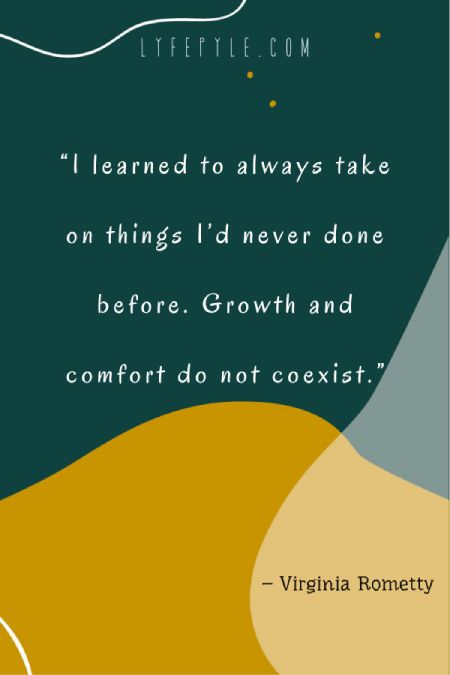 25. "If you always do what is easy and choose the path of least resistance, you never step outside your comfort zone. Great things don't come from comfort zones."
-Roy T. Bennett
26. "Find the smartest people you can and surround yourself with them."
– Marissa Meyer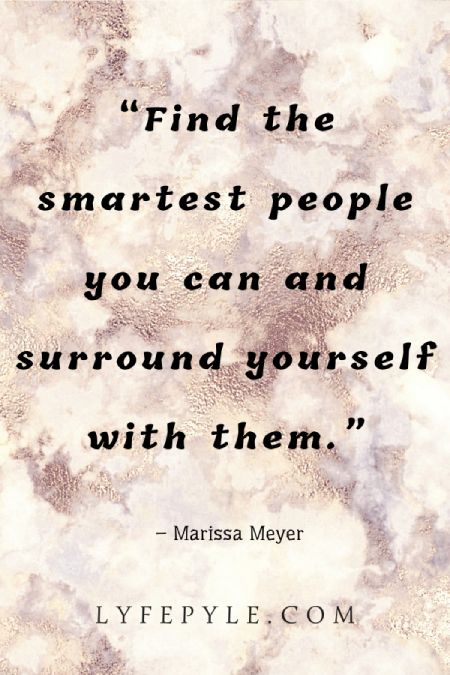 27. "I didn't get there by wishing for it or hoping for it, but by working for it."
– Estée Lauder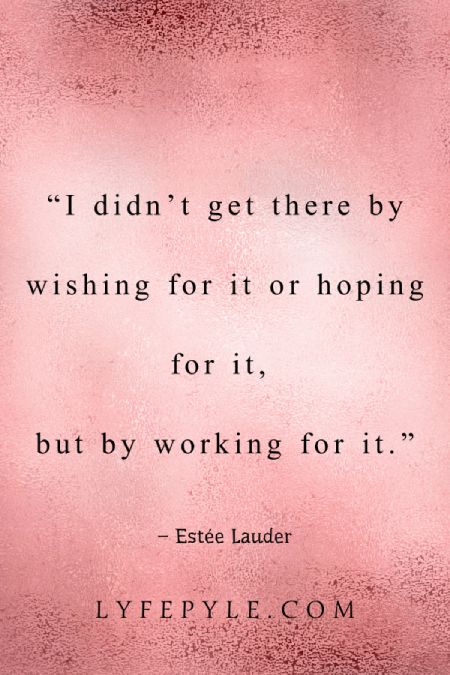 Hopefully, these motivational quotes for entrepreneurs like you will speak to you, help you along your journey to success, and keep you going. Don't give up on your goals and remember that just 1% a day is more than most people and can lead to tremendous things.
Small steps every day lead to massive results!
Disclaimer: This post may contain affiliate links. We may earn a small commission for purchases made through links in this post, at no extra cost to you. 50 Best Selling Low Content Books on Amazon KDP If you are looking for inspiration and ideas for creating...