Aloha! A word that has lots of meaning behind it and something that all travelers of the magical Hawaiian islands know. Hawaii is one of those destinations all travelers dream of. That island paradise, blue skies, and oceans,  green jungle-covered mountains, waterfalls, and  dormant volcanoes. Hawaii lure to the travelers is immense.
Each Hawaiian island has something great to offer. Maui has that lure of escape. With days surfed away, lounging out at the beach, or escape and hike one of the most amazing trails with a waterfall end. Maui is fantastic. The island's slow island pace and vibe are sure to keep you wanting to come back.
Maui has stunning beauty from its rain forest jungle to its ocean blue white sandy beaches. Relaxing on the beach with kids, relaxing on the beach with a drink (or both!). Maui is all about the Ocean, Beach, Blue Skies, and HEAT!!
Maui is a beautiful island paradise with it caters to young families, golf lovers and beach lovers alike. Maui has incredible views and scenic drives. It's an oasis in the middle of the Pacific Ocean.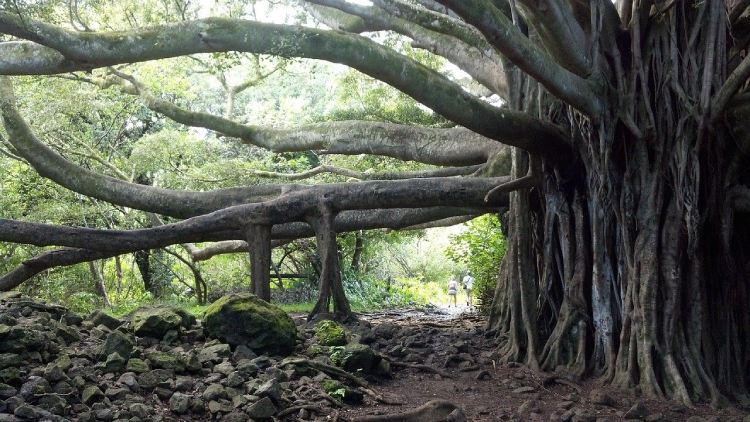 Accommodation In Maui Hawaii
Trendy Neighborhoods & Areas in Maui Hawaii
Hawaii is a breathtaking state with dramatic landscapes and blue ocean surf. The Hawaiian island of Maui is no different. Maui is split up into the four cardinal directions North, South, East, and West. The two most popular spots to stay on the islands are on the West Side and the South Side. On the West Side of the island, the towns of Lahaina and Kaanapali are popular. On the South Side of the island, tourists frequently stay in Kihei or Wailea.
West Maui
The west side of the island has beautiful beaches and towns with plenty of hotels and resorts. The West Side is an awesome part of the island, where lots of visitors choose to call this part of the island home while in Maui. On the West Side, it is one of the more happening parts of the island. There are lots of things to do during the day and evenings. It's a little on the touristy side, but it's a great area to try and learn to surf or hang out at the beach.
Check out one of the many towns on this side:
Lahaina / Kaanapali / Napili-Honokowai / Kapalua
South Maui 
The south in Maui is where you will find the towns of Wailea and Kihei. Both towns are right on the water. Wailea is known to be a bit more on the pricey side, with luxury hotels and resorts. Kihei has plenty of condos across the street from the beach. Kihei is one of the most popular areas to stay while in Maui.
Check out one of the many towns on this side:
Kihei / Wailea / Makena / Maalaea
North Maui
The North Side of Maui has some of the biggest surf on the island. The world-famous Jaws Surf Break at Pe'ahi, has some of the largest surfed waves in the world. The North Side of the Maui has slightly fewer options for accommodation compared with the west and south. There are some charming beaches and towns to check out in the northern part of the island, so it is worth a visit.
Check out one of the many towns on this side:
Paia / Kahului / Wailuku 
East Maui
The mountainous jungle that is the east side of the island is known as the wet side of the island. It rains here almost every day of the year compared to other parts of the island. This jungle landscape mixed with blue ocean views makes for a dramatic vibe to one's vacation, this area is not super built-up yet, and accommodation is limited.  Come this way for some amazing parks and hikes accompanied by spectacular views. The Road to Hana must be on your bucket list.
Check out one of the many towns on this side:
Hana / Keanae / Kipahulu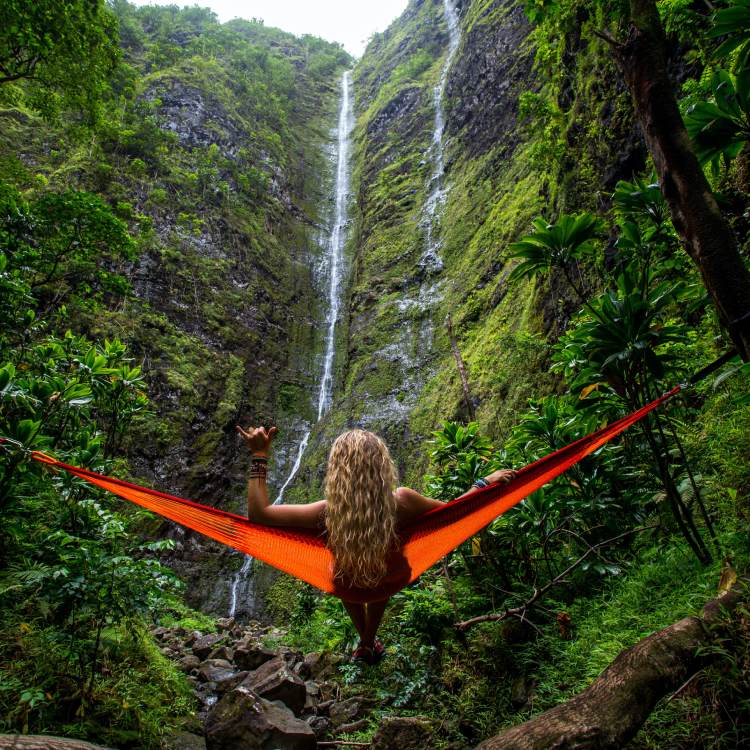 Where to stay
Lahaina – West 
Lahaina is known for its beautiful beaches and is the more developed side of Maui. Lahaina is an old fishing town turned major Maui hangout spot for locals and tourists alike.
Kihei – South 
Kihei is another popular area to stay while in Maui. This area is known for its dry, almost desert like climate. Kihei has more condo-style living. Kihei has some great beaches.
Paia – North
This cute little town in the north of the island is all about surf culture. It has some beautiful beaches, tasty seafood, and charming boutique shops.
Hana – East 
Hana is not going to be most people's first pick on Maui, not that it's not super cool and pretty. Hana has jungle vibes and beautiful sights. But Hana is one of the most isolated towns on the island of Maui. Making it a more expensive destination as well as harder to get there. One could think about camping or spending a day or two driving through. The road to Hana is an adventure in itself.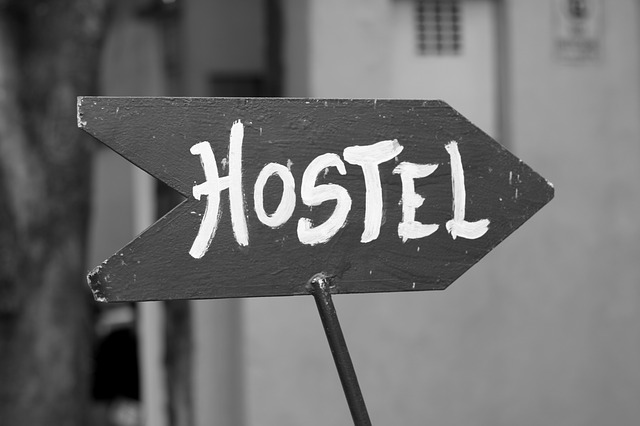 Hostels / Hotels
Banana Bungalow Maui Hostel
310 N Market St, Wailuku, HI 96793
A fun chill party hostel with a mix of young and old. This hostel is a great spot for exploring the island. The hostel offers a wide variety of tours. Know to have some party nights.
The Lahaina Beach House – Lahaina
 545 Front St B, Lahaina, HI 9676
Relaxed beach hostel with small rooms. Close to the beach and just down the street from lots of food options and entertainment.
545 Front Street E, F, Lahaina, HI 96761
This hostel has a great location in the fun town of Lahaina. The hostel is clean and has extremely accommodating staff. Tiki beach hostel has a cool set up and makes for a great getaway. This hostel has got some party goers as well.
545 Front St A, Lahaina, HI 96761
Another of the Lahaina hostels, with top-rated reviews, this hostel is always a good spot to make your home while you're on the island.
221 Baldwin Ave, Paia, HI 96779
One of the best places to stay while in Maui, Hawaii. This hostel is 10 minutes away from the closest beach and has a great relaxed vibe. Aloha surf hostel is located in Paia. It's within walking distance of almost everything you will need on your ultimate Maui adventure. 
2080 W Vineyard St, Wailuku, HI 96793
The Northshore hostel is one of the best places to stay on the north side of the island. It is another excellent place to grab some great surf as well as chill at the beach. The hostel is a bit of a mix between a hotel and a hostel.
Check out HotelTonight.com and use coupon code LYFEPYLE on the mobile app to get $30 off! They upload new deals every day at noon.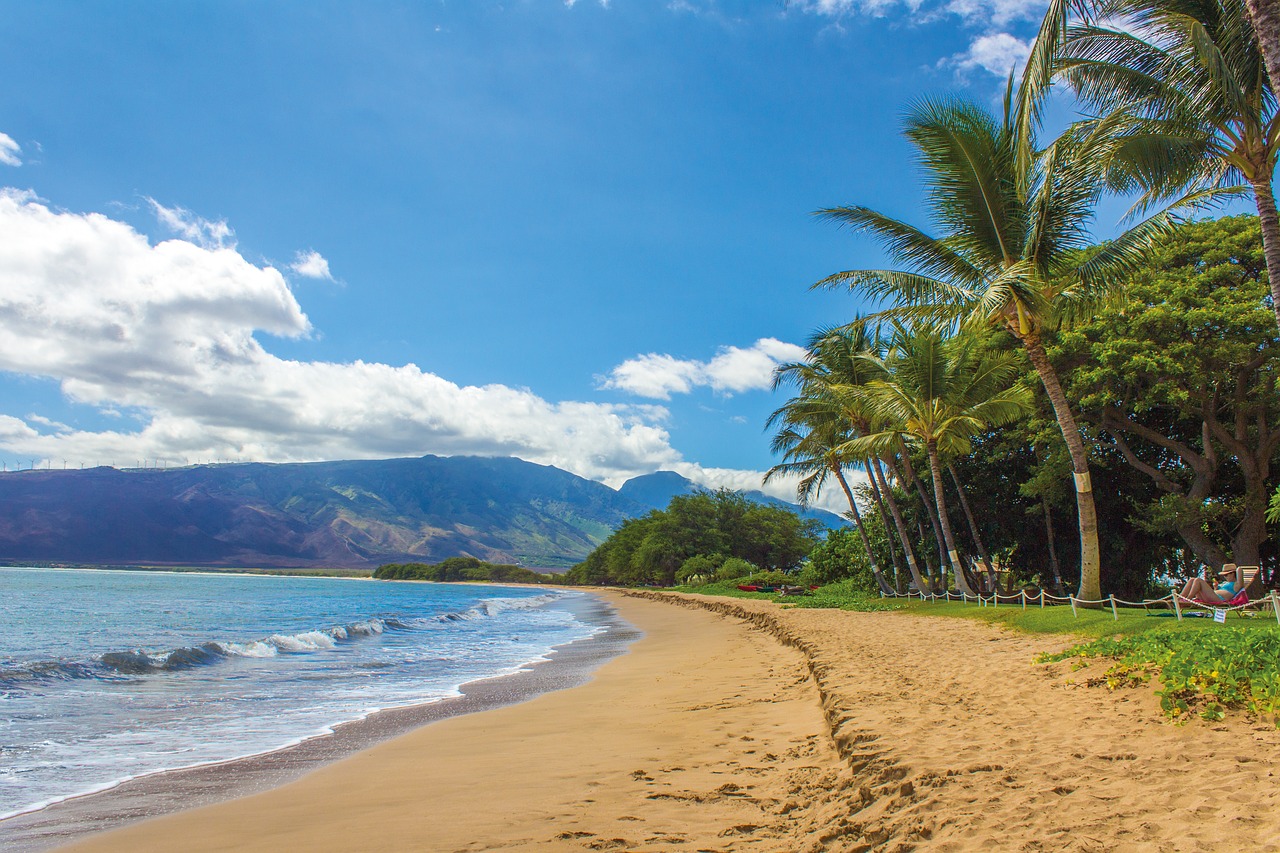 Eating In Maui
Maui has tons of different dining options, but beware; they are scattered all over the island. Each area of the island has everything you may need, with top restaurants around most of the island. North, South, East, and West; just let your stomach pick which way you want to go.
Eating Out
Some of the local's favorite places are:
Mama's Fish House $$$$ 
799 Poho Pl, Paia
Tin Roof $
360 Papa Pl, Kahului
Cool Cat Cafe $$
3rd floor, 658 Front St #160, Lahaina
Coconut's Fish Cafe $$
1279 S Kihei Rd, Kihei
Ono Kau Kau Mixed Plate $
3481 Lower Honoapiilani Rd, Lahaina
Fleetwood's on Front Street $$$
744 Front St, Lahaina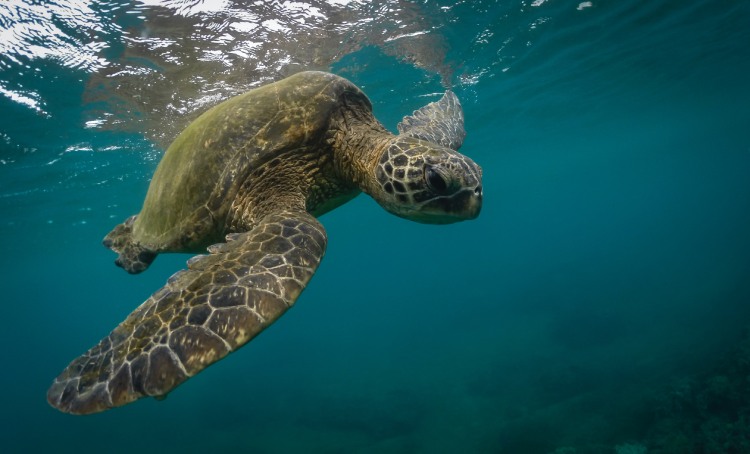 Transportation In Maui
Walking
Depending on where you are and what you plan on doing, walking isn't an ideal mode of transportation in Maui. But if you plan on just hanging out on the beach for the duration of your trip, a car isn't essential.
Check out walking score for more information about which areas are the most walkable and have things to see and do in each corner of the city.
Public transportation
Maui has 13 bus routes on the island, getting you almost anywhere you may need to go. The bus system is not the ideal mode of transit, but on a budget, it is an affordable choice. Busses do NOT go to Hana.
The bus costs $2, and no transfer are given.
Check out this bus information for those who are interested in finding out more.
https://www.mauicounty.gov/DocumentCenter/View/4353/Bus-Fixed-Route-Schedule
Biking
Maui has no bike-share program, but there are lots of places you can rent a bike for the day. Enjoy the sea breeze and sunshine while you cycle around the city.
Driving
Maui is quite spread out, so in order to get the full experience, we recommend having access to a vehicle. You don't need to rent a car as Uber and Lyft have a significant presence on the island.
You will need a vehicle if you plan to check out the road to Hana.
Renting a car
With so many car rental companies offering virtually the same deal and changing rates day by day, it's best to check out Expedia for the best prices for your travel dates.
Car sharing
Uber and Lyft are on the island and are always a good option for travel. The prices are reasonable. However, if you plan on crossing the island a lot, it will cost you quite a bit.
The Best option for getting around Maui, if you can justify, it is renting a car. It lets you do way more on the island. See all parts of it and make it to more secluded beaches.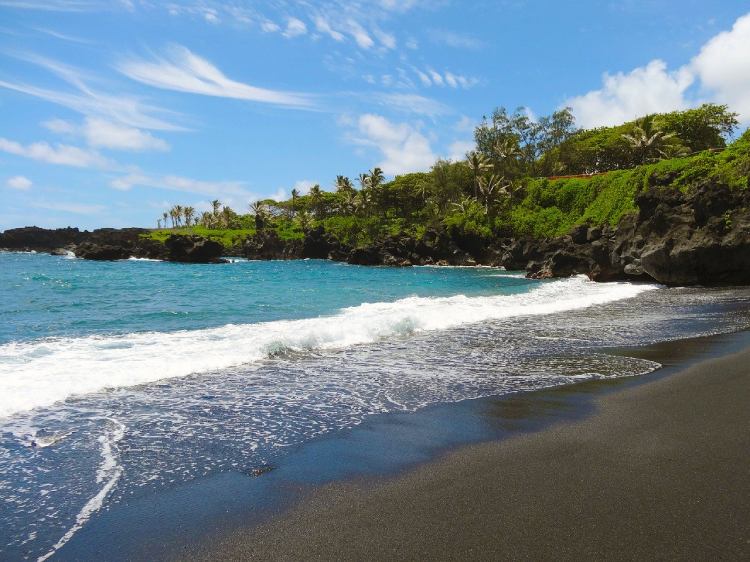 Attractions In Maui
Haleakalā National Park
Haleakalā National Park is a dormant volcano located on the island of Maui. The park is pretty bare and has limited facilities, with no food. The Haleakala Crater is a great place to see the sunrise and get in some great hikes. 
This park is huge, it goes from sea level to 10,023 feet (3,055 m) at the top view the dormant volcano, or on the other side close to Hana, on the East of the island, make sure you stop and check out the Pipiwai Trail and Waimoku Falls and The Pools at 'Ohe' o. These are a must stop and see part of any Maui vacation.
Hana Highway
Hana High is one of the most scenic drives out there with jungle and a dormant volcano mountain on one side and cliffs and blue ocean for as far as the eye can see on the other. The highway is not for the faint of heart; it is a super curvey road with dozens of single lane, one-way bridges. The Hana Highway is the road you need to take to get to some of Maui's best hikes and some views that are not to be missed. It is also the road you must take to get to Hana.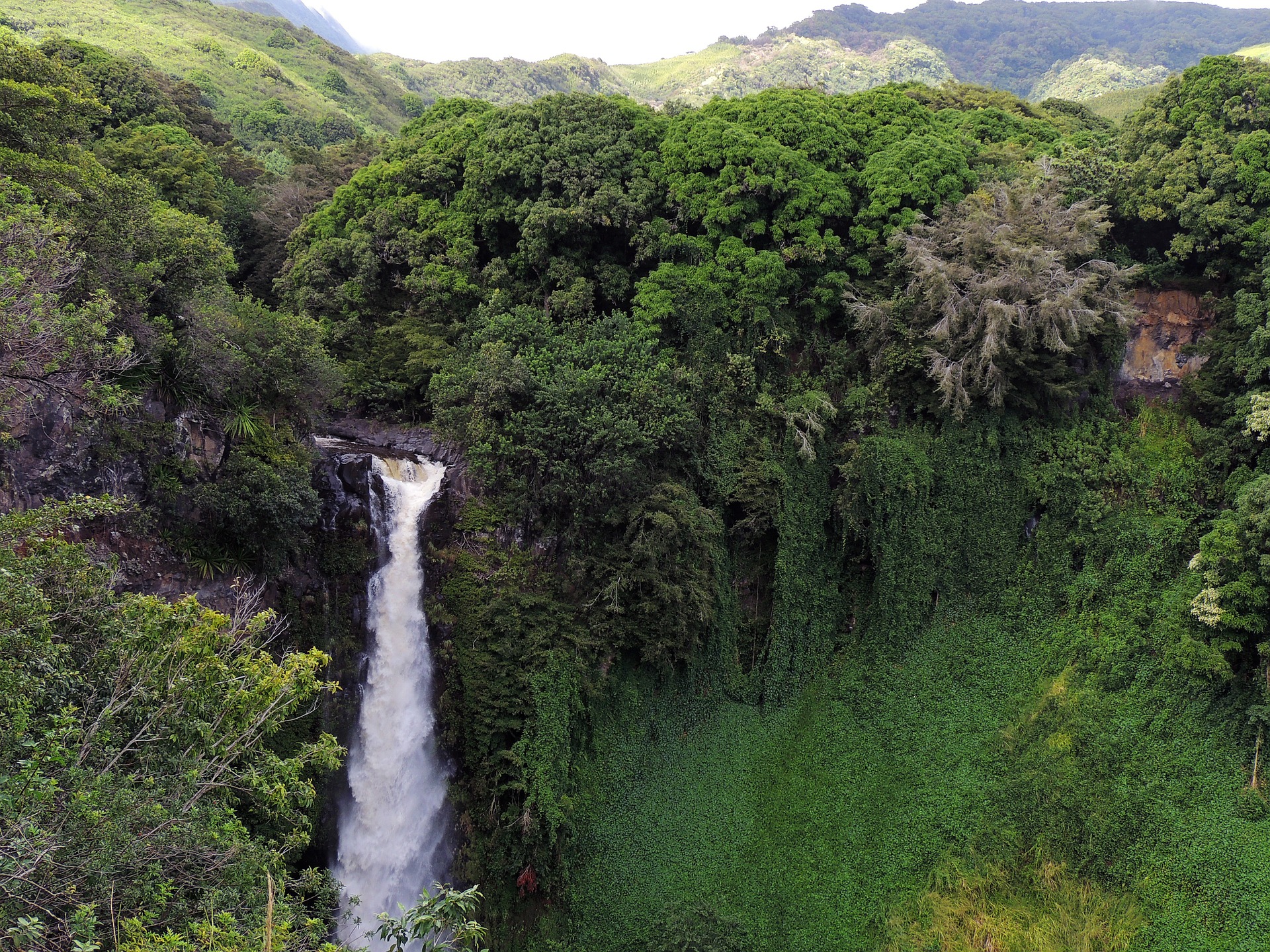 Waiʻanapanapa State Park
This 122-acre state park just off the Road To Hana is a must stop for any travelers along that stretch of Maui. It is located at the end of Waiʻanapanapa Road, mile marker 32, 53 miles east of Kahului, Maui. Waiʻanapanapa means "glistening freshwater" in the Hawaiian language. 
Waiʻanapanapa State Park offers camping and camping facilities.
Lāhainā Banyan Court Park
Another must-see while on Maui, this park is famous for the massive Banyan Tree, which has multiple roots and trunks coming down from the tree. This park has got some history to it too, so stop by to read up on it and take some photos of this unforgettable tree. 
Front Street
Located in Lahaina, you will find many restaurants and shops along Front Street. Including the famous Fleetwood Mac bar! This area is an eclectic seaside town now turned touristy center. Find a spot to stop for happy hour and catch a sunset that is sure to take your breath away.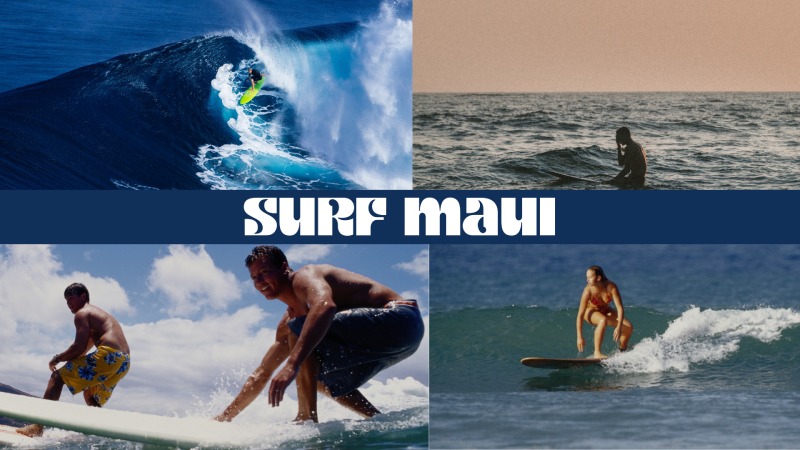 Entertainment In Maui
Surfing 
Hawaii is world-famous for its amazing surf. Surfers' dreams of the perfect barrel come true Maui. These waves occur in Hawaiian waters, making it a sought after travel destination for adventure and surf travelers seeking to excite their hearts.
Maui is home to the famous Jaws surf competition. Surfers from around the world travel to Maui for a chance at the epic waves at Jaws.
Golf
There are beautiful golf courses sprinkled throughout the island of Maui. It's not our sport. But the bars at the golf courses are a good time. Keep a lookout for Happy Hour; this is the best time to go out.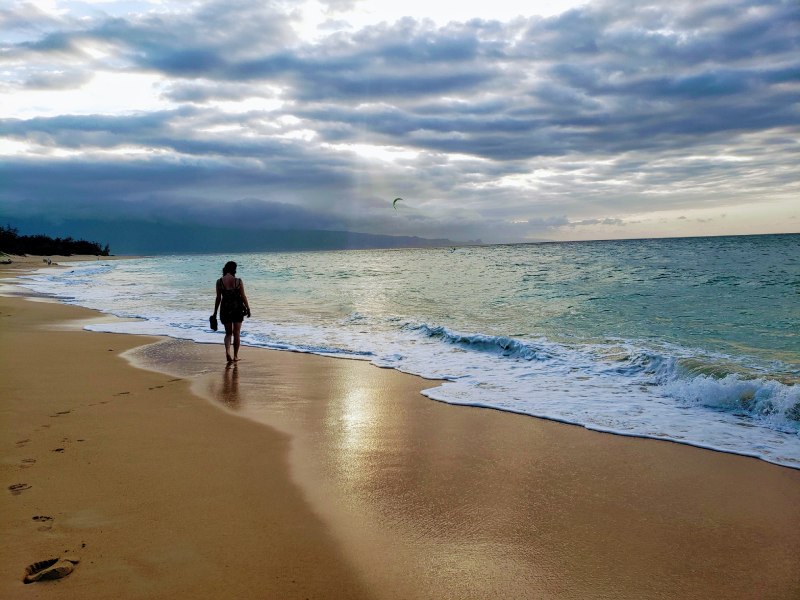 Beaches
Big and Little Beach at Makena Beach
Some of the most beautiful beaches in the world with soft yellow sand, turquoise water, and little waves for the faint of heart. These two beaches are perfect for spending the day at, soaking up the famous Hawaiian sunshine, body surfing, and having a beer.
Big Beach is an ideal beach for families. It has great snorkeling and little to medium size waves. It's a great spot to relax and enjoy the day
Little Beach is essentially the same as big beach, it's a little bit smaller, and clothing is optional, making it an excellent place to get rid of tan lines. This super chill beach is a bit tough to get to but well worth it. Make sure you make it there for the Drum Circle every Sunday around 6 or 7 o'clock until sunset.
Baldwin Beach Park
This stretch of beach is one out of a photograph of paradise. There are also some areas for being topless at Bladwin Cove if that's your cup of tea. But not to the same scale as Little Beach.
Secret Beach 
Also another beach for the nude sunbathers among us. This little slice of heaven is located in the north of the island. Secret Beach is a lot harder to find than some of the others hence the name!
Kaanapali
Kaanapali beach, on the west of the island, is one of the most sought after beaches on the island. It's a great place to get out in the water and snorkel the day away and see if you can spot the national fish of Hawaii Humuhumunukunukuapua'a. Have some fun trying to pronounce that one! Ask a local and be amazed by how easy it sounded. Kaanapali is one of the biggest kid-friendly spots in town.
With so many more beaches out there in Maui, it's hard to pick just one. Go out and find your little slice of heaven on that sunny, sandy beach. That spot could be right across the street or on the other side of the island. The beach for you is somewhere on the island; you just have to find it.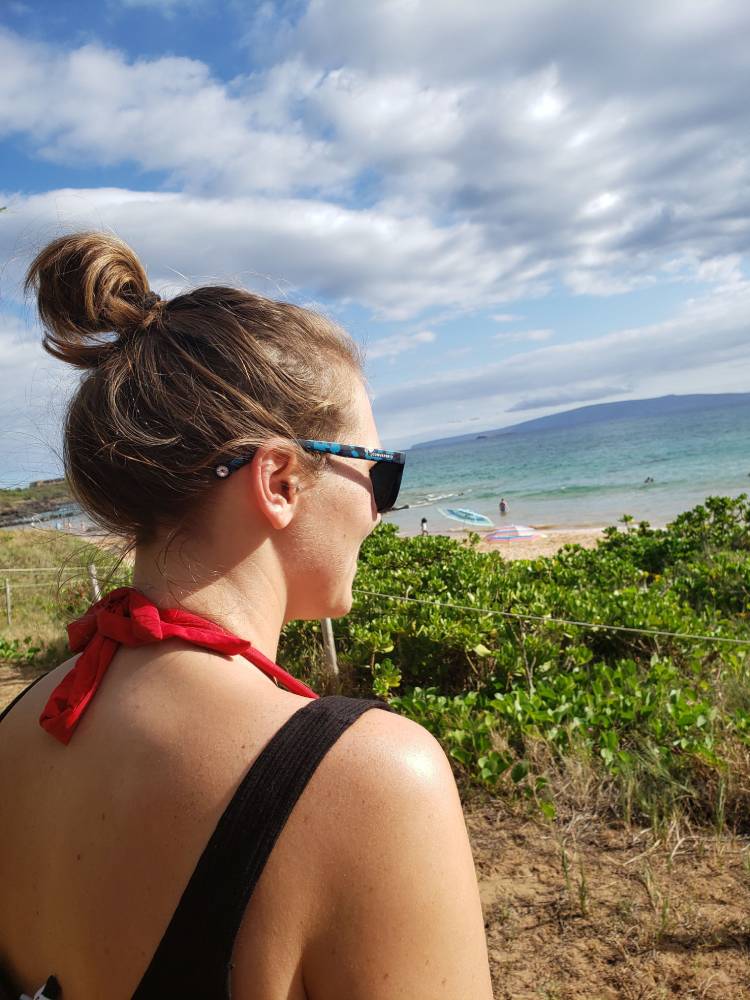 Museums
Alexander & Baldwin Sugar Museum
3957 Hansen Rd, Pu'unene
The Sugar Museum shares a lot of Hawaii's history and culture. Sugar was Hawaii's most prominent export and industry before tourism. Learn about the history and culture and how sugar had such a massive impact on the development of Hawaii.
Entrance fee is between $2-7/person
Lahaina Heritage Museum
648 Wharf St, Lahaina
The Lahaina Heritage Museum shares the history of Lahaina from early Hawaiian days before settlers came to the beginning of tourism on the islands.
Be sure to check out the exhibit "Always Lahaina."
Free admission
Find out more here.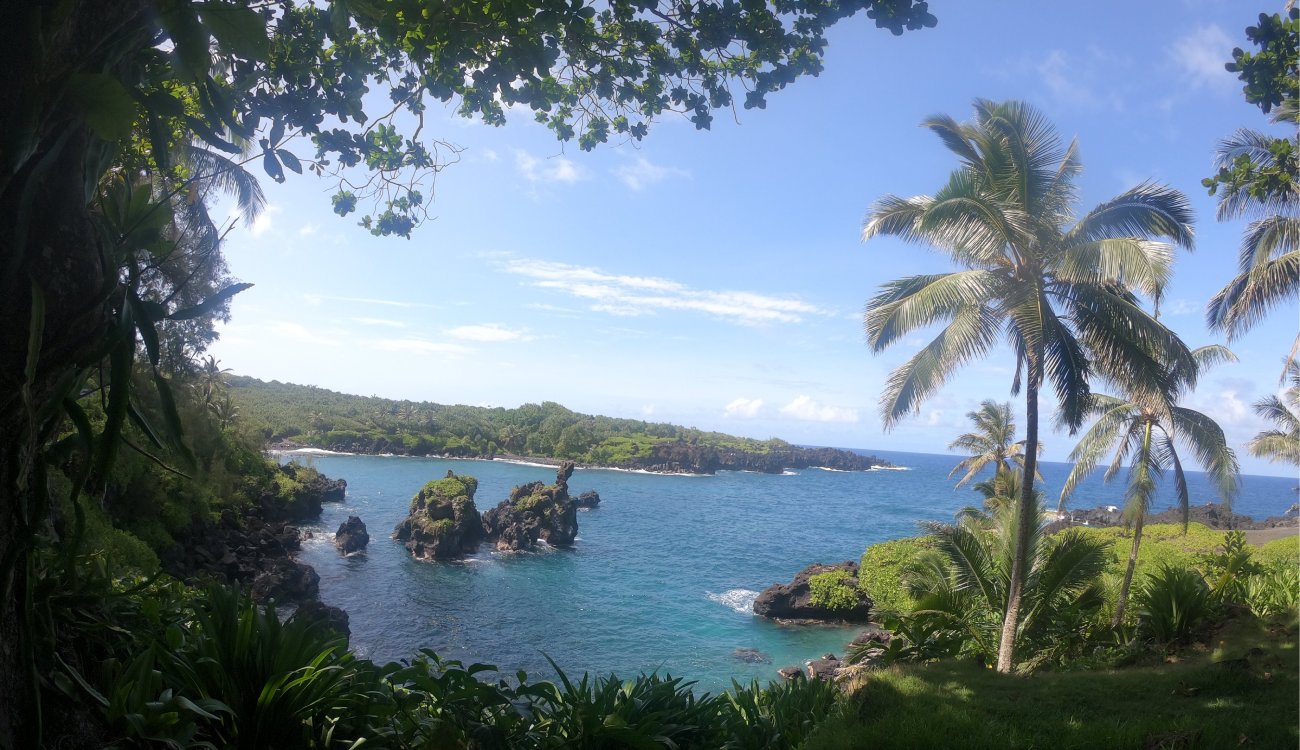 Nightlife In Maui
Ambrosia Martini Lounge/Vibe Bar Maui
1913-H S Kihei Rd, Kihei
One of the few places to go out and dance in Maui for the younger crowd. It gets full on the weekends, and they have different drink specials every night.
Haui's Life's a Beach
1913 S Kihei Rd, Kihei
This dive bar offers $5.00 lunch specials every day and all-day happy hour on Mondays. Life's a Beach offers karaoke, a pool table, and TVs to watch any sporting events. They also have a great breakfast selection.

Short Shore Tiki Lounge
1913-J S Kihei Rd, Kihei
Short Shore offers live music daily from 4-6 PM and happy hour until 6 PM. This bar has a laid back easy going vibe with good pizza and strong drinks.  
The Dirty Monkey

844 Front St, Lahaina
Watch the game or play a board game at this Whiskey Sports bar. They also offer live music some nights of the week. The bar overlooks Front Street, so get a seat by the window and enjoy some people watching. 

The Lobby Lounge
3900 Wailea Alanui Dr, Wailea
Enjoy awesome live music, sip delicious drinks, and snack on tasty food at the Lobby Lounge! The lounge has a relaxing vibe with local musicians and a beautiful view of the ocean to match.  
1188 Makawao Ave, Makawao
Excellent pasta, great seafood, and a packed deli. What more could you ask for? Happy hour is from 4-6 PM, and they offer tasty $5.00 drinks during that time.
Annual Events In Maui
Whale Watching  Nov-May
NYE  New Years Eve Dec 31
Clothes & Gear In Maui
Sunscreen Lots of Sunscreen
Aleo for when you didn't put on enough sunscreen
Bathing Suit & Towel
Sunglasses
Beer Cozy
Sandals / Flip Flops
Summer Clothing
Warmer Night Clothing
Snorkel gear ( Rent )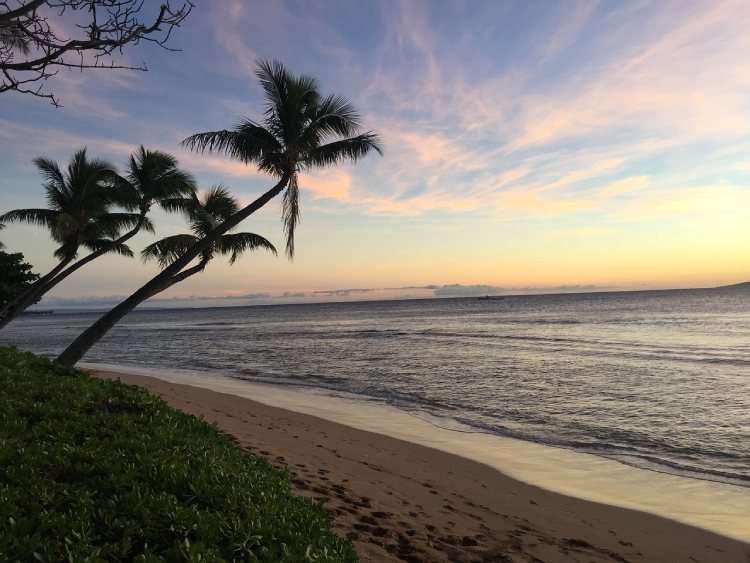 Recommended Reading In Maui
Maui Travel Guide by Lonely Planet
Lonely Planet is one of the most trustworthy travel guides around the world. We use lonely planet books for all of our travels. Their guides are the best known for being accurate their team of worldwide travel writers always makes for a quality read about any destination. Vancouver's was no exception.
Lonely Planet Discover Hawaii
If you are wanting to discover the best of multiple islands check out what Lonely Planet has to over. Find amazing spots that you will remember for a lifetime. You will be able to find sweet surf spots, jungle mountain drives, national parks and your own serect waterfall just have to go get it.
Staying Safe In Maui
Maui is a super safe island for everyone. They receive millions of visitors every year, and most of them only wished they had used more sunscreen.
Crime is everywhere, and if you're looking for trouble, it has a way of finding you anywhere you are in the world.
Stay safe and beware of your surroundings. Do not forget not to leave valuables in vehicles. Most crime is nonviolent on the island, so thefts and break-ins will be the biggest of concerns if at all. So when you drive to a beach for the day, don't leave anything in the car. 
Final Thoughts In Maui
Maui is one of the most incredible islands in the world with waterfalls and dormant volcanoes; this magical island is a paradise in the middle of the biggest ocean on earth, the Pacific Ocean. From the Road to Hana to Haleakalā, beaches of all different colours and textures, and not to mention that Aloha vibe that only comes from Hawaii, it is truly one of the best places to come for a holiday.
The island is a little more on the expensive side, and it's not a party place. So this trip may not be for everyone. But if you are looking to relax on the beach and explore some beautiful spots, this could be just the vacation you are looking for. 
What Is Spain Known for & Famous For? Spain has fascinated people for centuries and is still an extremely popular tourist destination. If you're one of the people drawn to Spain by its rich history and culture, you probably want to learn a few things about its...