28 Digital Products that you can sell Online to Build Passive Income from home
If you read my post about how to make money as a graphic designer, it may have opened your eyes to the world of digital downloads. Though I only mentioned a few in that post, there are dozens of different types of digital downloads that you can sell online and start making money fairly quickly.
If you haven't read the post, click the link above to give it a read. Trust me, it's worth it.
So now that you know that you can make money selling digital products online. You may be wondering how. 
There are many different ways of getting your products out to the public. Whether it's through building your own website or choosing to stick to an established marketplace such as Etsy or Gumroad. There are pros and cons to each option and it's up to you to make that decision.
I've compiled a list of different types of digital products to sell online here to give you an idea of the sort of products you could create and start selling online to build another stream of income.
Here are 28 ways how to make money with digital products.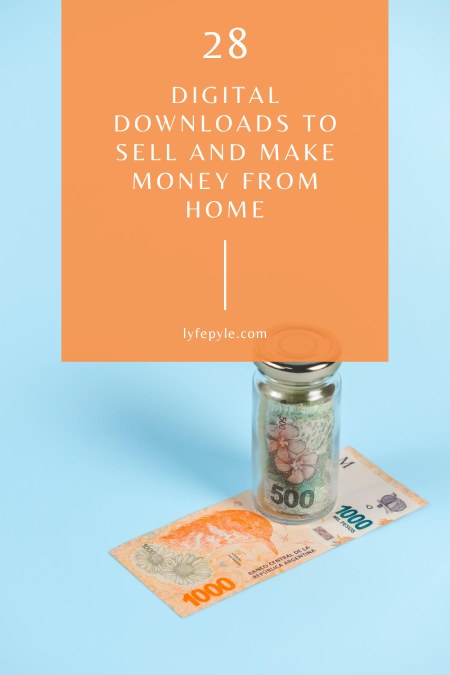 No time to read the whole post? Pin it for later!
Art Printables
The first thing that comes to my mind when I think of digital downloads is art printables. If you are an artist or want to be an artist, then this could be the perfect avenue for you to follow. 
Art printables are simply art, whether drawings, paintings, or vector art, that people purchase and print on their own to hang in their homes. 
Custom Art
If you already have a name for yourself or a following of any kind, it can be fun to start taking customization requests. This may not be an entry-level option for people just starting out with their digital download career, but it is something to work towards.   
Coloring Pages
Coloring pages and coloring books sell like crazy whether it's for children or adults. There's a huge market for coloring books. You can sell them as individual pages or create books and sell them through Amazon KDP. (Learn more about Amazon KDP here.) 
Clip Art
There are tons of people running print on demand businesses, creating books, infographics or whatever it may be that need clip art or graphics for their products. 
Clip art can be sold on a number of platforms, from your own websites, to Etsy, or a more niched down site like the Hungry JPEG, Creative Market, or Creative Fabrica.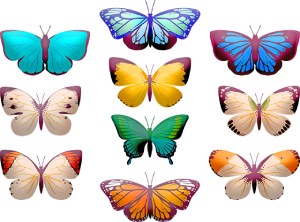 Example of butterfly clip art.
Background Patterns
Similar to clip art, there's a market for background patterns as well. Think floral seamless patterns, colorful geometric patterns, checkered patterns, stripes, polka dots, the list goes on. 
These digital pages are usually sold in sets of six or more. And each set has a theme, whether it be a color or pattern. 
Fonts
There are not a lot of people out there that create fonts, so if you have this skill it may be time to cash in. You can sell your designs in similar places that you would sell clip art. 
Stock Photos
If you love photography you can start uploading your photos to stock photo websites and when someone uses your image you will make a commission. Or you can set up your own shop and sell images, this will mean a way higher payout, but you will have to bring your audience to you.
Educational Workbooks
Kids workbooks are a great digital product to sell, especially now that homeschooling is becoming more and more common. Think multiplication tables, letter tracing, reading and writing exercises. You can sell individual pages or compile multiple pages into a book. Just like the coloring book idea listed above.
This is a great option for teachers and/or parents as they may have a better idea of what should go into a workbook.
Activity Books
Similar to kid's workbooks and coloring pages, you can make activity books/pages to sell online as a digital download. You can create this for kids or adults. Think Sudoku, crosswords, word search, riddles, logic puzzles etc. 
Comics
If you consider yourself a graphic artist or storyteller you may want to consider creating comics to sell. 
If you are completely tapped for ideas you can use stories from the public domain to give you a baseline. 
Business Cards
There's plenty of small business owners looking for original designs for their business cards. Create the design to be customizable and it will be even more passive as the customers will fill in their information themselves.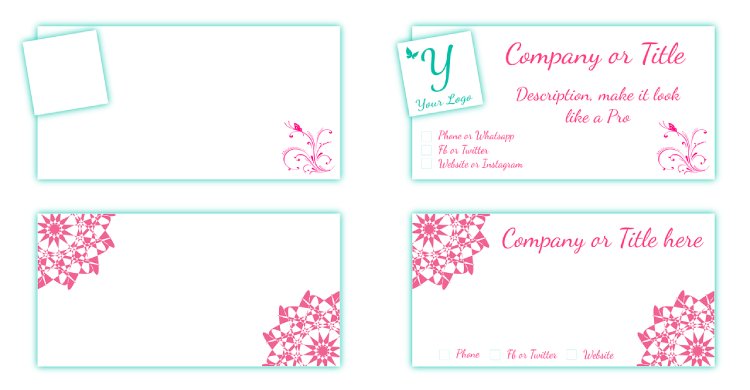 Logo Designs
Plenty of new businesses are looking for a unique logo design. You can only sell a logo once, but they are sold at a higher rate than some of the other options listed that can sell repeatedly.  
Invitations
Whether it's wedding invitations, birthday invitations, or what have you there's a huge market out there for this type of digital download. 
If weddings is your niche, don't forget about save the dates, thank you cards, bachelor and bachelorette cards. Oh the list goes on!
Greeting Cards
Who doesn't love getting cards in the mail? People love them and they're easy for customers to purchase, print, fold, and send out on their own.
From thank you cards to birthday cards. There's plenty of variations here. You can choose to stick you one type of card or diversify. The choice is yours.
Social Media Templates
Social media is a huge time suck and small businesses don't always have the time to create all of the posts they might need in order to grow a successful following. 
Pinterest needs multiple posts a day to grow consistently. Therefore Pinterest templates are one option. 
Instagram stories and posts, Facebook posts or cover photos, Twitter banners, or Twitch banners are other options.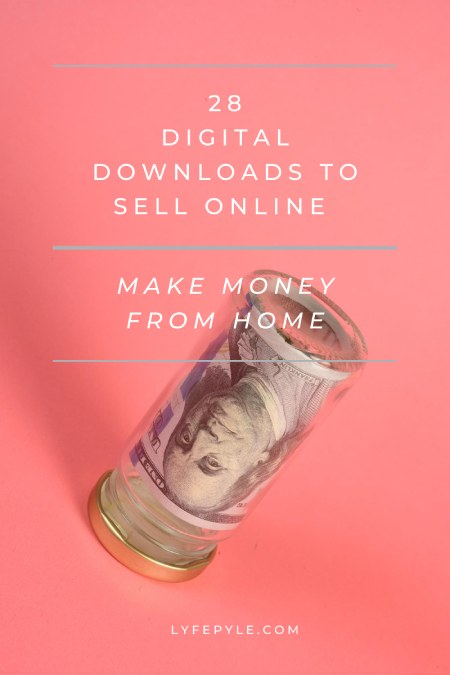 Product Mockup Images
People selling print on demand products and art printables need mockup images to show their potential customers what their product will look like in the flesh. The options for mockup images are somewhat limited and with the digital industry growing as it is this may be a growing niche to get into. 
Planners
Planners or planner pages are another popular item to sell as a digital download. People are moving to digital planners to keep organized and others like the customization that being able to print your own pages and create your own personalized planner gives you.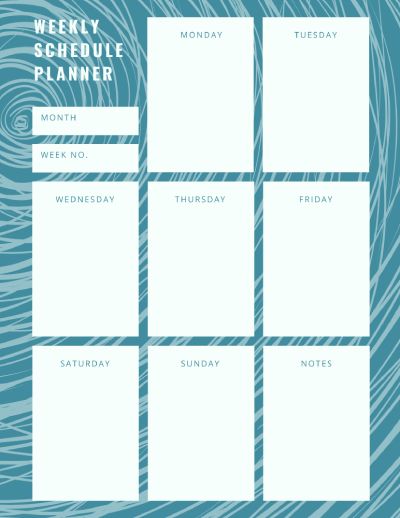 Budget Worksheets
So many people struggle with budgeting or are looking for ways to help them save for that house, car, computer, class, a trip, or whatever it may be that they are saving for. Budgeting worksheets can be themed or made into fun coloring pages, they can be for adults or maybe to help teach kids about finances. There's a lot of different routes you can take. 
Craft Patterns
Are you a crafty person? Do you knit, crochet, sew, or weave? Or maybe you are into macrame or cross stitch. These are just a few crafts that come to mind.
If you have your own patterns or designs you can write them out and sell them to other crafty people!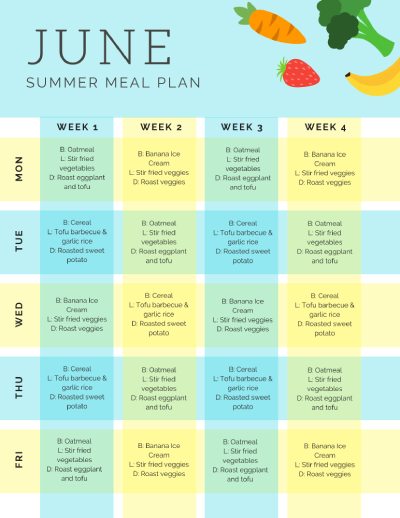 Workout/Meal Plans
If you are a physical trainer or nutritionist or are in a profession relating to either fitness or nutrition you could sell personalized workout plans or meal plans. 
For fitness, you could focus on different upper body workouts, core workouts, lower body, and total body workouts.
For nutrition, you could do vegetarian meal plans, vegan meal plans, keto meal plans, wherever your expertise lies. 
Music
I have two different ideas for musical digital downloads. 
1) You could create sheet music to sell; whether that's your own riffs, full songs, or cover songs (you will have to look into copyright laws for that last one.)
2) You could record beats, melodies, or rhythms and sell those. Music producers are always looking for new and unique sounds. 
Websites
If you are a web designer you can create websites and sell them on marketplaces like Flippa.
Website Themes
Instead of designing websites and selling them you can build website themes to sell or you can create child themes and sell them. I believe Divi just started their own marketplace for exactly that. Check it out here. 
Photography Presets
If you are a photographer or photo editor you can create presets in lightroom to sell to other content creators for their Instagram pages or other visual mediums.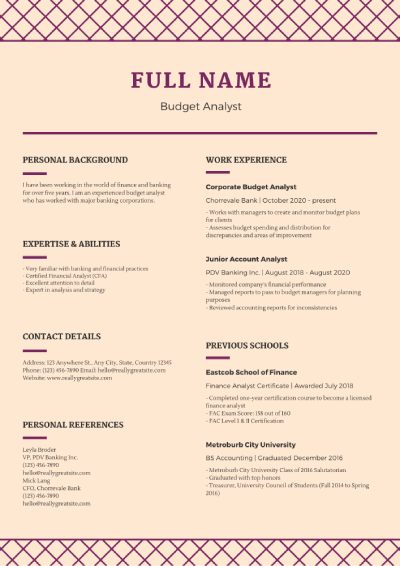 Resume Templates
Maybe you've worked in HR and you're a pro when it comes to resumes. You can start creating resume templates and sell those.
A well laid out resume is important to land the job of your dreams!
Ebooks
Are you a writer? Finish writing that book you've been working on, format it and post it online for sale! 
The days of needing a publisher are coming to an end. If you still want a physical copy of your book to sell, consider BookBaby, LuluExpress, or Amazon KDP. 
Courses
Are you an expert at a certain topic? Create a course on it! It doesn't have to be anything academic, it can be practically anything. People are dying to learn how to paint, draw, take stunning photos, write, and the list goes on. Maybe someone is looking to learn about edible wild plants or the basics of acupressure. Are you an expert at playing a certain video game? There are people looking to level up fast and don't mind paying to get to the top.
Check out Skillshare or LinkedIn Learning to get some ideas of all of the different courses that are offered out there. You likely have something to offer!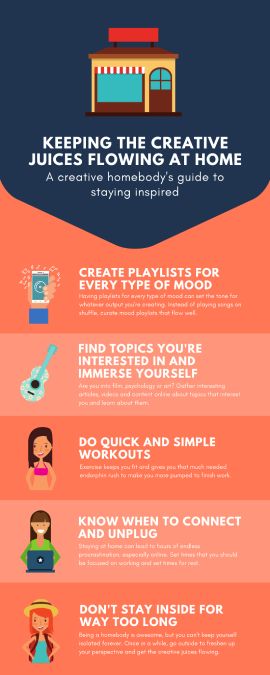 Infographics
Infographics can be incredibly helpful for businesses and teachers to get their point or concept across. Have you ever noticed an infographic in a washroom explaining step by step how to wash your hands? It could really be as simple as that. 
You can create premade infographics, like the handwashing one mentioned above, that customers will buy, print, and use as is. 
Or, you can create infographic templates for customers to fill in the information that they need. 
Hopefully some of these digital products you can sell have resonated with you and you can start designing your digital products to sell online right away.
It takes some time to build up, but you can make money selling digital products fairly quickly using the ideas listed above. 
If you are new to digital products or graphic design, check out my post listing the essential free and paid tools for graphic design beginners here.
Disclaimer: This post may contain affiliate links. We may earn a small commission for purchases made through links in this post, at no extra cost to you. 50 Best Selling Low Content Books on Amazon KDP If you are looking for inspiration and ideas for creating...