Disclaimer: This post may contain affiliate links. We may earn a small commission for purchases made through links in this post, at no extra cost to you.
10 Ways to Make Money Online
If you've spent any time on YouTube or Facebook lately you have probably seen dozens of sponsored ads for different ways to make money online. There's no shortage of ways to do it and there's opportunity for almost anyone with a wifi connection. So what's stopping you?
Well, you probably don't know where to start.
The below ideas are entry level ways to learn how to make money online. Some require cash up front, they are higher risk but offer a higher profit. The free ways to make money online are the long ways. It's very possible to do, but you need to be willing to grind at your computer for hours upon hours to build a portfolio to stand out amongst the crowd.
The free options are very saturated, but that doesn't mean it's not worth it. If you enjoy graphic design or data entry you could be well suited for some of these ways to make money online. The best way to find out which method will set you off on the path to make money online is to start with the one that is the most appealing to you and has the lowest barrier to entry and go for it!
If you have the money to invest upfront, and are getting serious about wanting to make money online, you might consider buying a course as it will walk you through the process. Courses often provide facebook groups where you will have access to a community of people when questions come up. It is still possible to do it without buying a course, but it will take a lot of time and research to learn the ropes. With no one to turn to and Google coming up blank when you have a very specific question, having a community of people to ask can be a life saver.
There's no one right way to make money online, but you have to start in order to be able to do it at all.
Print on Demand
Print on demand (POD) is the process of putting your own designs on products such as coffee mugs, t-shirts, phone cases, tote bags, puzzles and so much more. You then list them for sale. They are printed and shipped to customers as they are ordered and you earn a commission from that sale. There is no minimum amount of sales you have to reach before placing an order and the company handles the fulfillment for you. You never have to touch any product.
Print on Demand can be done multiple ways; On your own online store with Shopify, WooComerce or WordPress. You can use a marketplace that is already established liked Amazon, Etsy, Storenvy, Wish, etc. Or, you can use one of the many POD marketplace websites such as Zazzle, Redbubble, Society6, etc.
There are pros and cons to each of the options.
If you chose to create your own online store you will have the most credibility and flexibility. It gives you the most autonomy. This can be a huge bonus when you start understanding how to market your designs and your website. The two big barriers for most people is paying for the cost of your website upfront and driving all of your own traffic.
If you choose to go through an established marketplace like Amazon, Etsy, Storenvy or Wish the customer base is already there. Each of these sites already has thousands of visitors each day and is an established marketplace. However, you pay for access to their customer base. Amazon has a monthly fee, whereas Etsy is free but every listing costs $0.20 upfront. And each site charges a commission per sale. It's the equivalent to putting your brick and mortar business on Main Street; there's consistent traffic passing by and if you have a quality product they will stop and take notice, but you pay the price in high rent for that location.
The third option is to go through a Print On Demand marketplace. This costs absolutely nothing. The website gives you a number of products that you can design on and gives you their marketplace to put them on. You simply earn a commission for each of your sales. With some good designs, well thought out SEO and a little bit of luck, you can do well in these marketplaces. However, you are competing with thousands of sellers putting their designs on the exact same products. The competition is high, and the payout can be fairly low, but that doesn't mean it's not worth it.
Read how I made over $5,000USD in less than 30 days with print on demand here.
Each option comes with its challenges as well as its advantages. If print on demand is something that you are interested in, but you have zero experience, we recommend starting with one of the Print on Demand marketplaces until you get comfortable with it and figure out what sells and then move to creating your own online store. We recommend Shopify for creating your own online store. It has everything you need and integrates seamlessly with many Print on Demand Websites such as Printful and Printify.
Click here for more detail on how to make money with Print on Demand.
Dropshipping
With the dropshipping ecommerce method you never handle the product. Source products from a wholesale retailer, often over seas, and sell them at a higher price. When the item is purchased you then go fulfill the order by ordering the product in your customers name with their shipping information.
Let's give an example. You source portable blenders from AliExpress and list the product on your online store without ever purchasing it. Let's say the blender costs $20 on AliExpress, so you list it in your store for $30.
Once a customer purchases a blender, you then go to AliExpress and purchase one blender and fill out your customers information as the shipping address. You profit the $30 less the $20 it cost on AliExpress. $10 profit, not bad! If you put the product on Amazon or another marketplace you would profit the $30, less the commission, less the $20. 
Dropshipping can be done through your own Shopify, WooCommerce or WordPress store or through an established marketplace such as Amazon or Wish. 
Note: Dropshipping often means longer shipping times, as most products will come from overseas. Customers love fast shipping so this can be a downfall.
Read about my experience dropshipping here. 
OR
Read about the pros and cons of dropshipping here.
Amazon KDP
KDP stands for Kindle Direct Publishing. It is another form of print on demand, in a sense. You write and design books and amazon prints it as they are purchased through their marketplace.
If you are already a writer then this is your opportunity to write a book of your very own. If you are not a writer there is still opportunity for you here. If you are a visual artist or illustrator you can design book covers to be put on lined journals or blank journals. This is called low, or no, content book publishing.
Learn how to publish your first book on Amazon KDP here.
OR
Learn how to create a dot grid journal to sell on Amazon KDP here.
YouTube
Anyone can start a YouTube channel, all you need is a camera and some editing software. It takes consistent posts with quality content, but if you keep it up, with time and a little luck you can make a good income from YouTube.
There are a number of ways you are able to make money online through your YouTube channel; you can keep it simple with ad revenue or you can start affiliate marketing for relevant products relating to your videos. You can also direct your YouTube traffic to your own blog or online store.
If you are curious what kind of an income other YouTubers are making you can look them up here on SocialBlade.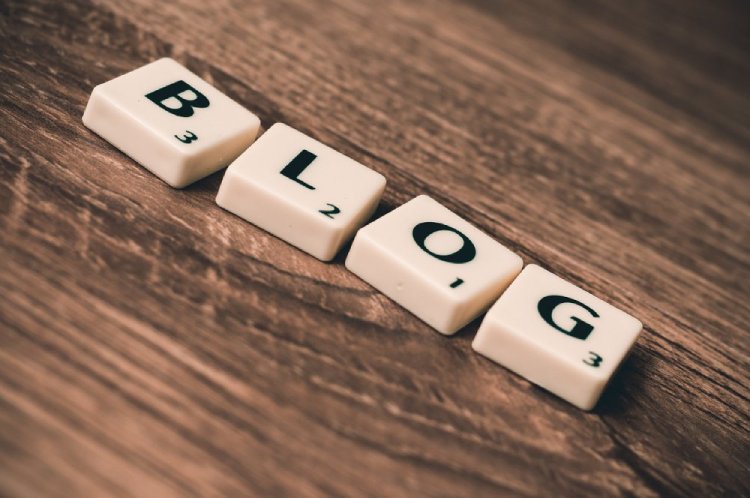 Blog
Find a topic that you are passionate, or just knowledgeable about, and write content about said topic. 30-50 articles should be enough to get your website found by Google.
There are multiple websites that will let you start a blog for free; WordPress, Blogspot, Weebly and Wix to name a few. But you will need your own domain in order for Google to take you seriously and send you traffic. It's great to start out on a free site while you build your site and learn the ropes. However, you will have to get your own domain and self host your website at some point. We recommend getting your domain and hosting through BlueHost, as it is one of the most reliable and most affordable options out there.
There are many ways to make money online through your own blog. Ad revenue, sponsored posts, affiliate marketing, print on demand, drop shipping or selling your own products. When it comes to owning your own blog you are only limited by your own imagination. The sky is the limit!
Upwork/Fiverr
It's easy to make an account on Upwork or Fiverr and offer your services in whatever you may be skilled at. Examples: Graphic design, writing, editing, transcribing, etc. The tricky part is getting the gigs as the competition is high and the pay out can be low. But if you are willing to stick it out it can be a great way to earn some extra cash while building up your resume or portfolio.
Surveys
There are many sites that offer monetary rewards for filling out surveys. Surveys can take anywhere from a couple of minutes up to an hour with different payouts. The payouts are often in giftcards of your choosing. Some survey sites worth checking out are Swagbucks (get your first 300 points by signing up through this link,) MaruVoice and Surveymonkey.
AFFILIATE MARKETING
The art of promoting another's product…
There are two main ways that affiliate marketing can be done. The first is by getting an affiliate link, where you are given a link that is unique to you and if someone clicks on your link and makes a purchase, you get a commission. For example; we used an affiliate link to BlueHost earlier in this post, if you were to click on the link and purchase hosting with BlueHost we would make a small commission, at no extra cost to you, for sending you their way. Other popular affiliate programs are through Amazon Associates, Commission Junction, Awin, and Clickbank. 
The second method is by getting a discount code. For example discount code lyfepyle20 gets you 20% off at a certain online store. When the code is used the company knows that we sent our customers to them and gives us a commission for that purchase. These codes are usually given to those who already have some kind of a following on various social media platforms.
The easiest and most accessible way to start affiliate marketing is through Amazon Associates. But there are truly endless opportunities if you are open to them and willing to put in the effort.
RETAIL ARBITRAGE
This one is pretty simple, but does require some money and patience. Simply buy items for cheap at garage sales or the clearance section of stores such as Wal Mart, Toys R Us or Target (just to name a few) and resell them online on EBay or Amazon.
If you follow Gary Vaynerchuk – and if you want to be an entrepreneur he is definitely worth checking out – you will already know that this is something that he does quite often on his channel.
If you are short on cash you can look in the free section on Craigslist, or whatever your local buy and sell website is, and pick up anything that is free and flip it for a profit.
AMAZON FBA
Fulfillment by Amazon has become a very popular way to make a lot of money these days. It does involve a bit of money upfront, but how much you put in is up to you. You can start small, but it is likely going to cost you a minimum of $1,000 to get started.
You start by sourcing and buying a product in bulk, listing it on Amazon and storing said product in Amazon's warehouses. When it is purchased, Amazon then fulfills the order. (This means it is available through Amazon Prime, which is a big bonus when selling on Amazon. As mentioned above, customers prefer quick shipping.) And you make a profit!
Final Thoughts
Well there you have it. 10 ways for you to make money online. Some of these ideas give you the potential to start earning money almost immediately and some may take time to build up. But each of these ideas has the potential to lead to big successes. 
You may also notice that many of these ideas can be tied in to one another… By starting a YouTube channel you can direct traffic to your blog where you earn ad revenue and sell your products. Through your blog you are also able to showcase your photography or graphic design portfolio, that you built up on Fiverr, which generates you customers.
It's possible to create your own empire online so long as you are willing to put in the time and effort. It may not come easy, but if you stick to it, it will come.