7 Lessons I Have Learned About Making Money Online – Tips and Tricks to Make Money Online
Building multiple streams of income online has been a challenging and incredibly rewarding pursuit for me over the last few years. I could fill a book with what I have learned, yet I know that I still have so much to learn. The internet is still so young, it's growing and changing at such a rapid rate, you'll never be caught up with all that there is to learn. 
I've compiled a list of the most important lessons that I have learned while earning an income online and want to share it with you. If you are able to master each of these lessons you will have the ability to succeed, not only in making money online but in any venture you set your mind to.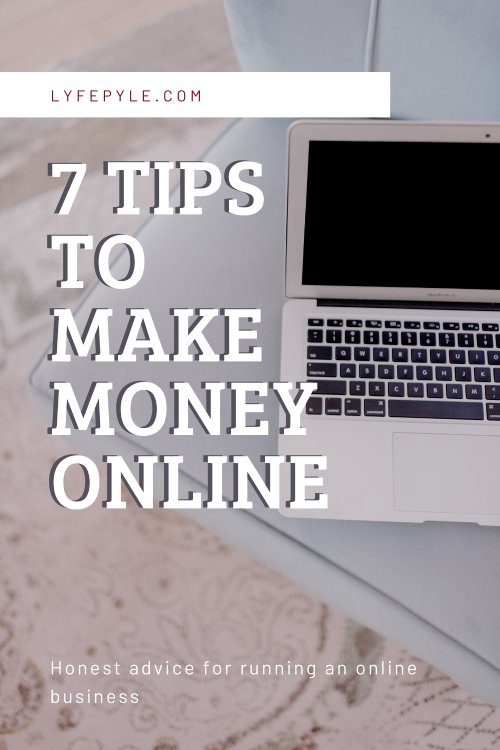 It takes time to build momentum
All of the self-proclaimed "gurus" on YouTube will tell you that you can start making tens of thousands of dollars in a matter of weeks, but that's not likely the case. Things rarely happen as quickly as these gurus tell you they will.
It takes time to build momentum and get the ball rolling, but once it starts rolling it's easier to get it going faster and faster.
Of course, this is the rule, and there are exceptions to every rule. But don't count on being the exception. 
Don't fall into "Shiny Object Syndrome"
There are endless ways to make money online and often times when you start one thing,it leads you to another route you can take and then another and another. They all look so shiny and new and promising!
It's natural to want to pivot and switch directions, but it's important to see your venture through. If you are constantly changing directions before you give yourself enough time to see results, you won't see success anywhere.
However, sometimes you start on a path and realize that it isn't the one for you and find something that is more suited. Weigh your options and if this new venture is truly a better use of your time then go for it! Just make sure you stick it out.
It pays to be obsessed
Remember how I said that it takes time to build momentum? Well, it takes a little less time if you can be obsessive, focus in, and work hard right from the get-go.
Grant Cardone has a great book called Be Obsessed or Be Average, (see book here), which talks about the benefits of being obsessive, what you stand to gain, and how it could be the thing that makes or breaks you. It's a great book that I found highly motivating and I can't recommend it enough.
Time-Management is Key
When you are running your own business of any kind you need to be able to manage your time as efficiently as possible. I highly recommend using an agenda book to keep track of to-do lists, goals, and keeping notes.
I have created a handful of weekly planners specifically with this in mind. They are incredibly affordable and you can find them here on Amazon.
Did you know that you are 42% more likely to achieve your goals if you write them down? And by writing them down every day, you are only increasing those odds. This statistic is based on a study done by Dr. Gail Matthews at the Dominican University in California which you can read here.
Discipline is a Muscle you Need to Develop
It's not easy to develop discipline, but in order to see lasting success, you will need to start building that muscle.
Start small, write out your schedule and stick to it. Discipline and time management go hand in hand.
Brooke Castillo; life coach, author of Self Coaching 101, and creator of The Life Coach School Podcast, says that it is important to build trust between your past, present, and future selves.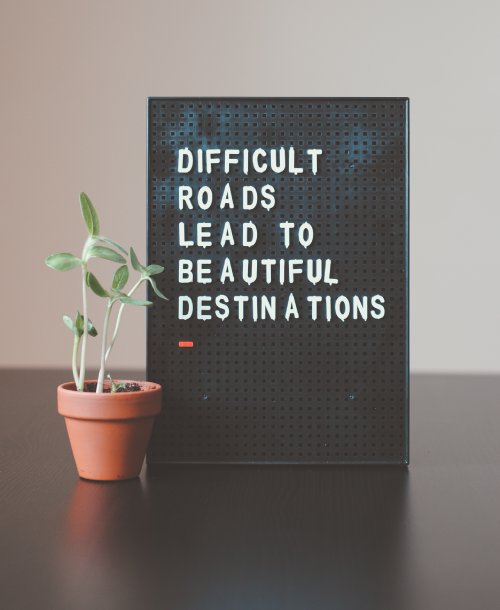 When you create your schedule, your present self needs to trust your future self to follow through. Otherwise, it's a pointless use of your present self's time. And when it's time to follow through on that schedule you created, your present self needs to trust that your past self made the right decisions for you and follow through without questioning it.
It takes time to build that trust, that discipline.
She says it a lot more elegantly than I did, but that little golden nugget of information has stuck with me and changed the way I manage my life and my time.
I believe the podcast episode she talked about this in was called 8 pounds down and it was in relation to food prep, but it doesn't just apply to food, it can be applied to every aspect of your life.
Execution is Everything
Having a great business idea is a good first step, but without execution it means nothing. This is where most people fall flat. Don't be like most people.
Use your new time management and discipline skills to execute that idea!
Never Stop Learning
Don't ever stop learning, this world is forever changing and evolving and we should be too. You will never know everything that there is to know, so set time aside to learn something every day.
I've mentioned a couple of books in this post. They are a good place to start. 20 minutes a day is all you need to commit to and is a great way to start working on your time management and building your discipline. 
I remember my band teacher in high school used to tell us to practice for 15 minutes twice a week. That's all he asked so that's all I ever did. And I was always way ahead of the majority of the class. 
In Kara Lowentheil's podcast Unf*ck Your Brain Episode 100 she talks about The Infinite 1%. It's a mindset shift and will blow your mind. 1% every day turns into massive progress over time. Give it a listen.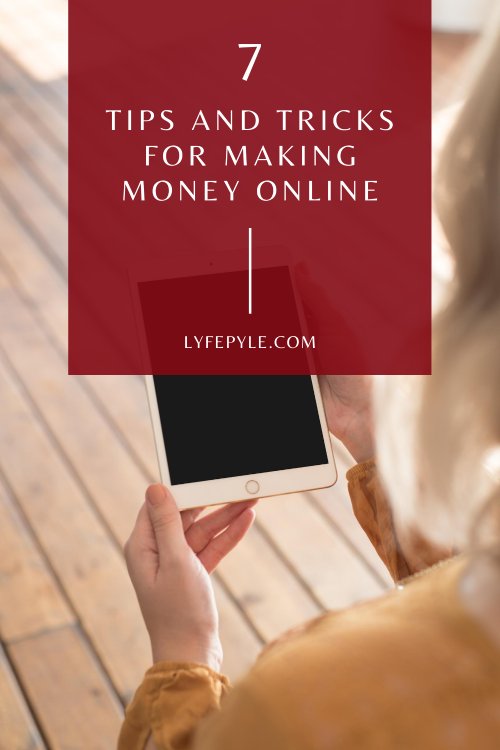 No time to read? Pin for later!
Final Thoughts on Earning Income Online
Hopefully, these tips for making money online have given you some insight into the world of online entrepreneurship.
While reading through these lessons on making money online you may realize that they relate to almost any endeavor in life. Whether you want to be a pro athlete or a detective.
It takes time to reach any goal, so stay focused, get obsessed, execute, manage your time, stay disciplined, and don't ever stop learning.
Simple, right?
If you are able to take these lessons and act on them you will have the potential to be unstoppable.
Check out my follow up post 7 MORE tips for making money online here.
Disclaimer: This post may contain affiliate links. We may earn a small commission for purchases made through links in this post, at no extra cost to you. 50 Best Selling Low Content Books on Amazon KDP If you are looking for inspiration and ideas for creating...