The Three Tools we used to create a successful blog
Starting a blog and generating traffic is no easy task. But with determination, consistency, and time there is a simple formula to create a successful blog.
There have been a few tools that has made all the difference to us in our blogging career.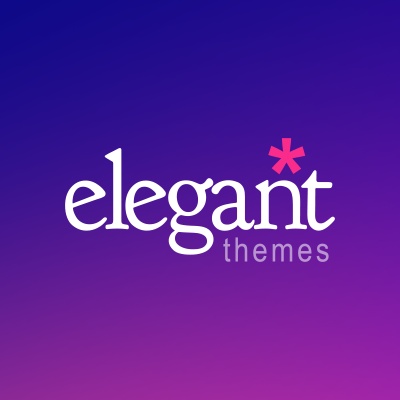 Divi Theme by Elegant Themes
We have been using the Divi theme since day 1 and we love it. The theme is easy to learn and so customizable.
Divi was created by Elegant Themes. The Elegant Themes website has tons and tons of tutorials and helpful content to make your site look absolutely beautiful.
At the time of writing this, lyfepyle.com is still quite a modest site and we haven't come close to using Divi to its full capabilities. However, we are still learning new tricks every week and it's fun to play with all of the options!
Divi is basically a drag and drop theme with no coding needed unless you want to get fancy.
Divi is a paid theme, however once you have Divi you don't need to buy plugins and widgets to get the theme functional like many free themes out there.
Check out if Divi might be right for you by clicking here.
Grammarly
No matter how good of a writer you may be, you always make mistakes. Grammarly is one of the best blog post writing tools and among the best investments we ever made to improve our writing for the web. It's hard to be your own editor! Grammarly takes some of that pressure off.
It's an incredibly easy program to use and integrates seamlessly with the Divi theme where you can edit and review the text right in the Divi text module.
Love love love Grammarly! Check out the free trial by clicking here.
Pinterest/Tailwind
At the time of writing this post, Pinterest accounts for 80-90% of our blog traffic making it one of the top blog marketing tools we use. That's huge! This was achieved by implementing the strategies learned in Ell's Pinterest course, which you can find by clicking here, and Tailwind.
We read through Ell's course in less than a day and started implementing her strategies right away. She walks your through exactly how to set up your Pinterest account with rich pins, how to create pins that get engagement, how to post them so that they get the most traction, as well as how to do keywords research for you pins.
Within a few months, we went from a few hundred monthly impressions to half a million monthly sessions and counting. With the help of Tailwind to schedule our pins.

June-August Pinterest Analytics Snapshot
You can have success pinning manually without Tailwind, but it is a lot more time consuming and we found it to be incredibly tedious. Without Tailwind, we probably would have given up on Pinterest.
You can try the free version of Tailwind here. Ell's Pinterest course also walks you through how to use Tailwind to your full advantage.
There you have it, those are the three tools that have made all the difference for our blog.
Divi is a beautiful theme that makes creating a website feel like arts and crafts with its simplicity.
Grammarly has taken the headache of editing our posts away.
And finally, Pinterest brings in a massive chunk of our audience and scheduling pins with Tailwind has made posting to Pinterest consistently so easy and hassle-free. 
Disclaimer: This post may contain affiliate links. We may earn a small commission for purchases made through links in this post, at no extra cost to you. 50 Best Selling Low Content Books on Amazon KDP If you are looking for inspiration and ideas for creating...