Top Affiliate Programs for Bloggers and Social Media Influencers – Plus Which to stay away from
If you are a new blogger looking to start your affiliate marketing career it can seem a bit overwhelming. Are affiliate programs worth it? Which programs do you sign up for? How do you know which affiliate programs are legit? What companies offer affiliate programs? Can you have multiple affiliate programs?
As a new blogger, the affiliate marketing opportunity is incredibly exciting as well as intimidating. There are so many different affiliate marketing programs to join and it's hard to know which ones are the best.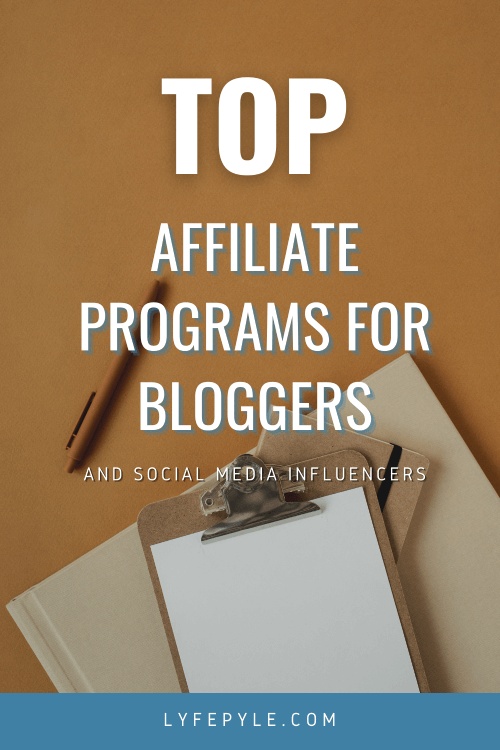 What is Affiliate Marketing?
Before we dive into which affiliate programs are out there, you may be wondering what affiliate marketing is.
It's a fairly simple concept, say you love a product and you refer a friend to buy that product, the company will give you a commission, at no extra cost to the customer, for referring the sale. 
So, say you are really into photography, and you have a list of all of the camera lenses that you love to use. You can link to them on Best Buy's website, Amazon, B+H, or whatever marketplace you recommend. And if that person makes a purchase off your recommendation, you will get a commission. Again, this is at no extra cost to the buyer. 
The fun thing about online affiliate marketing is that usually if the buyer buys anything from that site, not just the item you promoted, you will make a commission. As long as it's within the given cookie period.
The cookie period is the length of time they have to make the purchase after clicking your link. Amazon's is 24 hours, where as other programs will be 30-90 days!
Heads up: With most, if not all, affiliate programs these days you must disclose that you make affiliate sales somewhere on your site or social media page.
So without further ado…
We've compiled a list of our top picks out of all the affiliate programs out there, plus one to stay away from.
If you are a social media influencer, this list still applies to you!
Awin
Awin is a massive affiliate network with thousands of awesome companies to pair up with. It costs $5 to join Awin, but as soon as you make $5 in affiliate sales you get the money back.
There are over 10,000 merchants on Awin, so you are bound to find a merchant that vibes with you and your blog.
My favorite merchant to pair with on Awin is Etsy, as it's a site that I love shopping on and it supports small businesses.
CJ/Commission Junction
CJ Affiliate is another huge affiliate network with tons and tons of advertisers to hook up with.
Commission Junction has a huge range of advertisers from various sectors. There are a ton of travel companies to pair with, as well as pet suppliers, CBD shops, fashion, tech companies, and more.
CJ offers monthly payments through check or direct deposit.
One thing to note, CJ Affiliate will deactivate accounts that don't make a sale within 6 months, so it may be smart to wait until you have steady traffic coming in until you sign up for this affiliate network.
Share A Sale
Share A Sale was the very first affiliate network we signed up for and has a special place in my heart for that reason. The platform is easy to navigate and they have thousands of merchants to choose from.
We like Share A Sale for its beginner-friendly merchants and a variety of affiliate options.
With over 4,000 merchants to choose from you are sure to find something that you could promote on their platform.
They payout once a month with multiple payout options. Whether it be a check in the mail, wire transfer, direct deposit, or Payoneer for international members.

More Affiliate Programs worth Mentioning
Amazon Associates – If you've looked into affiliate marketing at all you are probably already well aware of the Amazon Associates program. It's an easy program to apply and get accepted to with a low barrier to entry. Plus Amazon is very trusted among online shoppers and most people like to shop on there already, so it's a fairly easy sell.
However, the commission rates on Amazon are incredibly low, especially after their latest update to their terms of service, and I have heard rumors that Amazon is planning to, over time, shut down their affiliate program completely, which makes sense.
Amazon also has about 30 different ways you can violate their terms of service and get your account deleted without notice, so be sure to read the rules carefully if you do decide to sign up with them.
ClickBank – ClickBank has some great products worth promoting, however, the platform has never been my first choice and I can't say I've had any luck finding products that I want to promote on their platform.
ClickBank, as a platform, is trusted and solid, however, I have found a lot of the products offered can be a bit spammy. So do your due diligence when choosing merchants you may want to represent.
ClickBank has thousands of affiliate products to choose from with a flexible payout schedule. They offer payout through check, wire transfer, direct deposit, or Payoneer.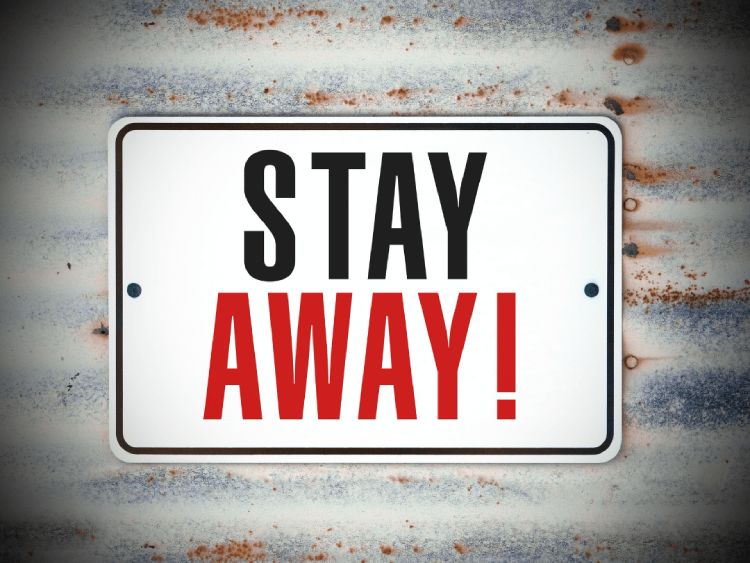 Affiliate Programs to Steer Clear of
There's really only one program, that I am aware of at this point, to stay away from and that is Viglinks, also known as Sovrn.
Viglinks claims to change any link on your site to an affiliate link, sounds too good to be true right? Probably because it is. 
This program slowed down my site like crazy and it turns out I am not the first! I have read many people's bad experiences using Viglinks.
GeekyNerdyTech.com discusses his experience with Viglinks in this article here.  
The beauty of all of these affiliate programs is that you can sign up for them and try them out with little to no risk. So go check them out and sign up for the ones that look good to you!
Good luck!
Disclaimer: This post may contain affiliate links. We may earn a small commission for purchases made through links in this post, at no extra cost to you. 50 Best Selling Low Content Books on Amazon KDP If you are looking for inspiration and ideas for creating...