The Ultimate Travel Guide While In Las Vegas, the City of Sins
Whether or not staying in Las Vegas is on your radar, it's a town that is worth checking out. It's an easy trip, being affordable to get to, and the price for accommodation is relatively inexpensive. Las Vegas is perfect for bachelor or bachelorette party weekends, checking out the Grand Canyon, or a beautiful road trip from LA or Phoenix.
Las Vegas has gone by plenty of names throughout its relatively short history; Sin City, City of Lost Wages, City of Lights, City that Never Sleeps, and The Neon City, to name a few.
Vegas has something to offer to all travelers. From walking the strip, to gambling, and watching live performances. There is more to Las Vegas than most people think.
Sin City is a Disneyland theme park for adults; it's a mix of grit and glamour.  With nights full of shows, gambling, drinking, or whatever other debauchery you choose to get up to. And days spent lounging at the pool recovering.
There's so much more to do in Las Vegas than just gambling. With many different shows to choose from, there are magic shows, acrobatic circus acts, world-class music acts, DJs, and comedians. This City of Lights is truly a city that never sleeps.
Las Vegas is not a cheap city. But it is worth every penny to see and experience the city. Here are some tidbits of information to hopefully help you enjoy Vegas a little more.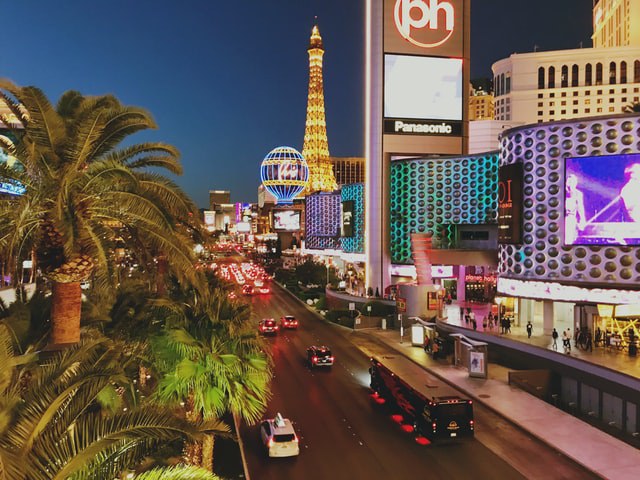 Accommodation The Home Away From Home In Las Vegas
Trendy Neighborhoods & Areas In Las Vegas
The New Strip
Fremont Street (downtown)
Probably the only two places you will spend time in while visiting Las Vegas. There is a lot to see in these two areas, even without stopping inside all of the casinos. Ceasar's Palace alone can take over an hour to walk through. You can easily spend a week on the strip and still not see and do everything it has to offer.
There are lots of other neighborhoods in the city, but you will most likely not even realize they exist. The city does an excellent job of keeping tourists on the strip and downtown, that's where they want you to be, and that's where you'll have the best time.
Where to Rest Your Head In Las Vegas
Resting Your Head
Vegas is home to the hotel resort, so heads up, you will probably spend the night in a hotel instead of a hostel. The Strip is famous for its supermassive mega-hotels with thousands of rooms. Hostels are few and far between which have only a few rooms with bunk beds, so space is limited.
But for those of you who crave no privacy and tons of social interaction, here are a few sites that will surely help you find a spot to rest your head while in the City of Lost Wages.
Some of Our Favorite Sites!
1236 S Las Vegas Blvd, Las Vegas, NV 89104, United States
This chill hostel has a lot going on, from a super friendly staff, good location, and a lively atmosphere, it is worth checking out. Hostel Cat is a great place to hang out for a few days while you try your luck at the casinos. The hostel has a great location, right between The Strip and Downtown Vegas.
1208 S Las Vegas Blvd, Las Vegas, NV 89104, United States
Another great spot in the city. This Hostel has a lot going on as well being close to both downtown and the strip. It makes it a good spot to call home for a few days while in town. This is a great hostel and the perfect choice for solo travelers on a budget.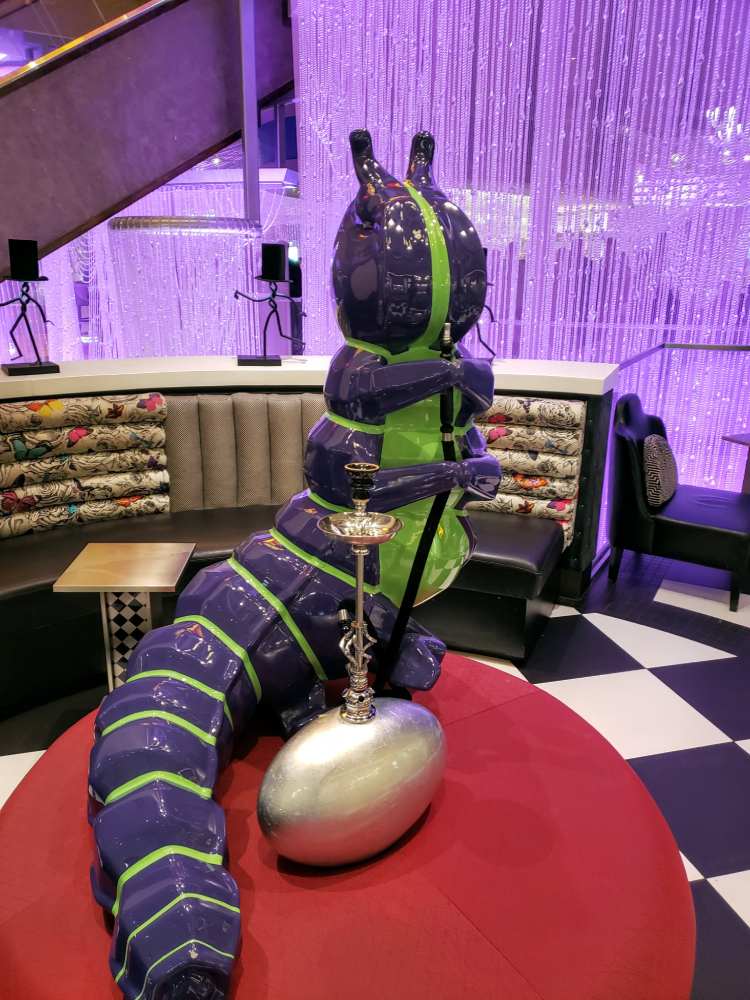 BHostels Las Vegas
99 Convention Center Dr. B, Las Vegas, NV 89109, United States
If the strip is what you're after then, this is probably the hostel for you. Right by the Strip, this hostel gives you a lot of fun amenities. BHostel is a fun and lively hostel and a great place to experience Las Vegas while on a budget.
Las Vegas Hostel
1322 Fremont St, Las Vegas, NV 89101, United States
If you are not a big fan of all that show and luxury that makes up Las Vegas, old Vegas is your part of town. Lots of people think this side of town is the best and is known more for being a local hangout and the spot to make the real money. Great place to hang poolside during the day and then party all night. 
Filling your Stomach In Las Vegas
Groceries
Chances are you aren't shopping for groceries here, but here are a few places. Look for places off the strip, as they tend to be quite a bit cheaper than right in the main tourist areas.
Albertsons
Century food mart (the only one close to the strip)
Vons
Whole foods
Walgreens
Trader Joe's
And of course Walmart
Most of these options will require lots and lots of walking or some kind of transportation.
Eating Out
Las Vegas is a first-class city for dining with tons of world-class chefs creating some of the finest dinings in the western hemisphere. Vegas has dining opportunities for all kinds of dining experiences from all you can eat buffets, world-class restaurants by famous chefs, dinner shows and so much more. It's easy to stay full, and indulge in all that in Vegas. Check out heart attack grill and eat for free if you weight over 350 lbs.
For those who are just under that weight and are still hungry here are a few spots you should check out.
Tacos El Gordo
Nacho Daddy
Monta Noodle House
Evel Pie
Peppermill Restaurant and Fireside Lounge
Blueberry Hill Family Restaurant
Eat
Village Pub and Cafe at Ellis island
Try any buffet they are all pretty crazy good. Some offer all you can drink drinks as well prices do vary depending on the time of day so double check they are open during that time and see what special they are offering.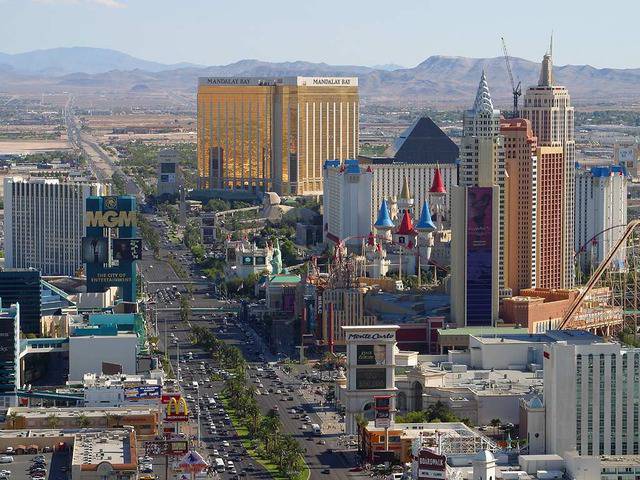 Transportation and Getting Around in Las Vegas
Walking
Best bring your most comfortable walking shoes because chances are you are going to be walking a lot. Las Vegas Boulevard, or The Strip, is miles of walkways, casinos, shops, and many other attractions. Just walking through the hotel-casinos is entertaining, even if you are not gambling, the sheer scale of these builds is awe-inspiring. There are hours of entertainment to be had just walking around.
The Monorail 
The Monorail metro only runs the length of the Strip, just under 4 miles. The start of the monorail track is at the Sahara Station and ends at the MGM Grand Station. The prices start at $5 for a one-way, $13 for a day, and unlimited day passes for 2 days start $23 and go up to 7 days for $56. The Monorail is a great way to reduce the amount of walking or to beat the heat when it gets too hot for walking.
The Bus
Vegas has a great bus system if you are going from downtown to the strip, which most of us are. A bus is a good option as its affordable and reliable, with 24-hour service its a great option to take when not wanting to get a cab or rideshare. Get a quick ride starting at $6.
Taxis
Taxis start at $3.50 in Vegas, with an added charge per additional mile. Making a taxi wait will cost you about $30 an hour. Airport to downtown is about $30 and to the strip it's about $20.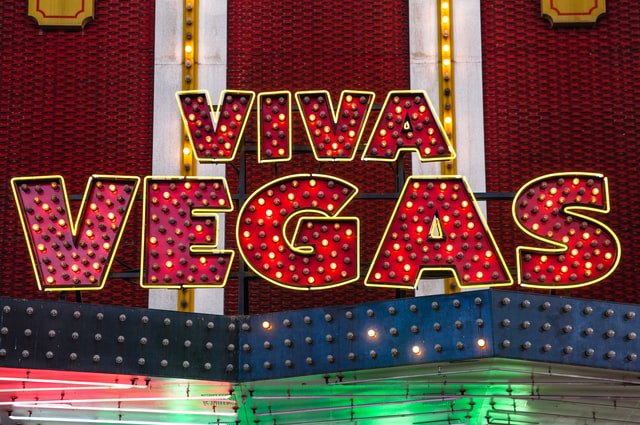 Rent a Car
With so many different choices it's always best to see what the going rates are online around you at the time. A few reliable sites are Kayak and Expedia. Look into renting a car to be able to check out some sights outside of the city.
Rideshare
Uber and Lyft are way cheaper than taxis and usually offer a better experience. They are everywhere in Sin City, with so many individuals doing it as part-time and full-time gigs. It's easy to get a ride in minutes anywhere you are going. Rideshare is one of the best ways to get around Las Vegas for sure, as it's the fastest. Maybe not cheaper than the bus or walking but, hey maybe you win big on that penny slot right.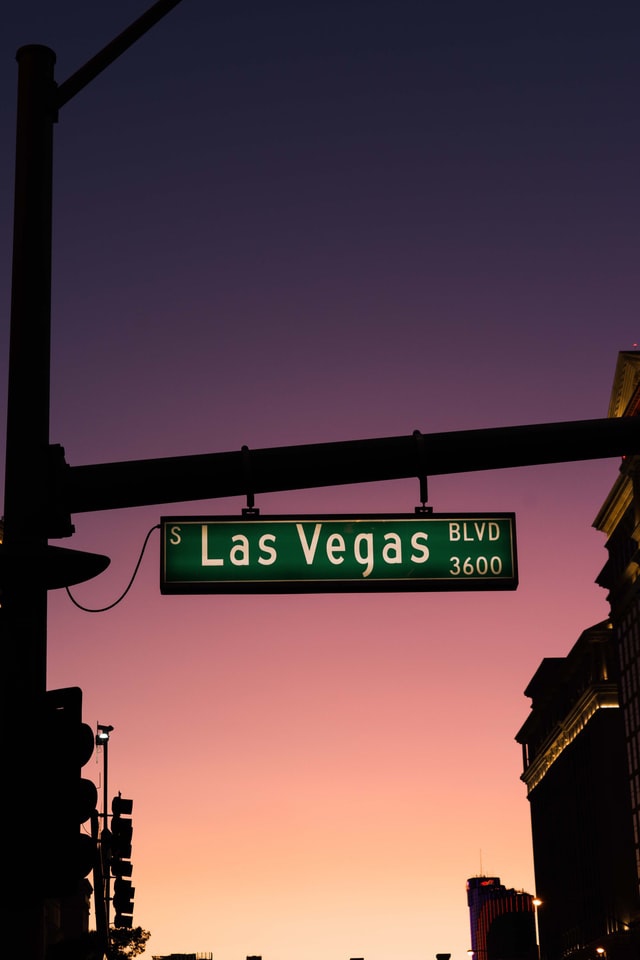 Driving
This city is a little chaotic when it comes to driving, it was said best to me by an uber driver who was living there. He was not from there, like a lot of people in Vegas. The City has lots of drivers from all over the place. And these drivers bring their own driving habits from their own cities and countries. It is also not impossible to drive in the city. There is tons of parking options at most of the casinos and hotels, look into it ahead of time. I tend not to drive much in the city, but road trips to and from Vegas are lots of fun. Like most of the USA, the city is designed with the car in mind. 
Top Attractions in Las Vegas
The Strip
The stretch of Las Vegas home to some of the cities largest and most prolific casino hotels. Vast complexes of casino gambling floors, shops of popular name brands, Mega Nightclubs, Celebrity chef-inspired restaurants, and so much more. With so much to offer the strip has something for everyone and hours of endless entertainment. But beware the strip was designed to get you away from your hard-earned cash!
Fremont Street Experience
This portion of downtown Las Vegas is home to more, guess what, casinos! But it's also home to Fremont Street and the Fremont Street Experience. This covered pedestrian walking complex made up of shops, casinos, and restaurants is a great area to walk around and hang out for the day. Don't forget to look up and be amazed by the light show, stop and listen to a live band, or check out one of the many street performers. There is lots to do downtown!
The Fountain at the Bellagio is a sight worth taking in while in Las Vegas. This impressive water fountain is unlike any other in the world. With choreographed water displays that will leave your jaw dropped. The fountain's been a place of romance in Las Vegas for years, and the enchanting aquatic dance has captivated millions of fans.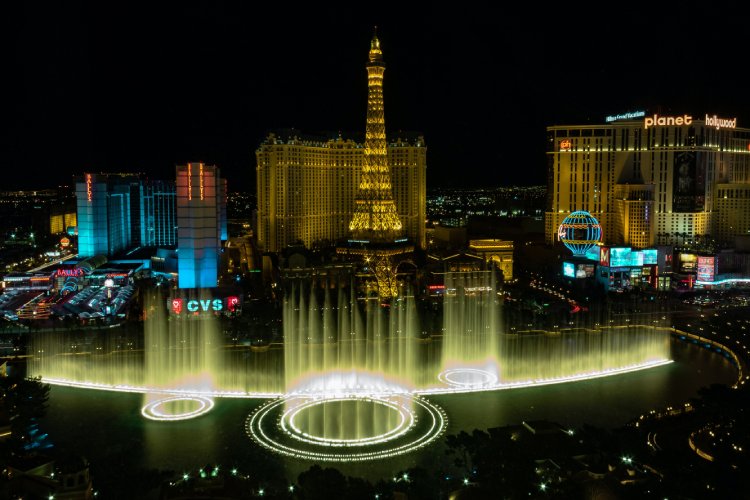 Walking Through Different Casinos you can have a good time just walking through any casino. Circus Circus, The Mirage, The Venetian, Wynn, and The Cosmopolitan are just a few of the casinos in the city. Yes, they are casinos, but they are also entertainment centers, from dining Opportunites to live shows and other nightlife. The hotel-casino resorts are each worth a walk through even if it's just once.
Caesar's Palace is a luxury hotel and casino in Las Vegas, this massive roman themed hotel has halls full of Roman and Greek-inspired architecture and decor. This hotel allows for some fun people watching and great window shopping. This hotel is an icon of the Las Vegas Strip.
The Luxor is an Egyptian themed luxury hotel in the shape of one of Egypt's pyramid. It is alson one of the largest hotels in Las Vegas. The hotel is lots of fun to walk through. The Luxor and the Mandalay Bay hotels are kind of the end of the main Strip, making them good ending or starting points for your evening/day of exploring.
New York New York and Other Themed Casinos
A hotel based in the city of New York. New York, New York is a great themed hotel with hours of entertainment inside. The hotel is also close to the New Stadium where the Las Vegas Golden Knights Play in the NHL. New York New York is one of many different themed hotels on the Las Vegas Strip, From European culture and cities to fun houses like Circus Circus, Treasure Island, and the Mirage as well as countless others all deserving of a walkthrough.
MGM 
A heavy hitter on the Strip is the MGM, one of the largest casinos on the Strip. These guys know how to have a good time and have a huge space for gaming, clubs, and entertainment. MGM knows how to Party. MGM owns lots of the Casinos on the strip and is one of the major innovators of the luxury Vegas mantra.
These are just a few of the many different casinos. Honestly, they all deserve to be mentioned as they are all so fun to walk into and explore, but these were our favorites. We trust that you will find something that will keep you entertained while you visit this adult theme park of a city. From shows, themed casinos, and all kinds of clubs combined with drinking, you have yourself a recipe for a good time.
Vegas is what you make of it so get out there and explore!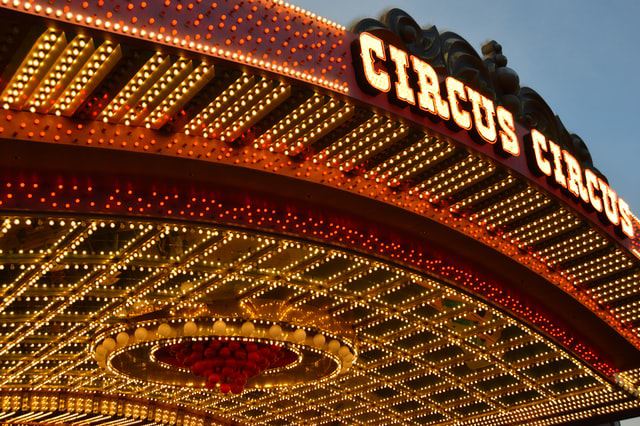 Entertainment
Cirque du Soleil – Las Vegas is home to many different Cirque du Soleil shows and with so many, it's hard to have just one favorite. These Shows are known to be out of this world. They are a visual spectacle of human ability and training. From death-defying stunts, and beautiful stories you can't go wrong with any of them. Each show has something new to offer and is so different from the last one. We loved Zumanity for its raunchy comedy and O for its unreal grandeur and stunts.
Magic shows – A huge draw to people looking to be amazed and awed. Penn and Teller put on a show that will leave you wondering how the heck did they do that. Not to mention the countless other magic acts throughout the city.
Comedy Shows / Nights – Laugh the night away with some of the funniest people on the planet. With no shortage of huge acts from around the world, you will be easily amused for hours.
Museums
While you're in town, why not check out some of the city's history at the Mob Museum, the Neon Museum with the lights of times past, or the hall of fame Pinball Museum.
Mob Museum
Neon Museum
Pinball Museum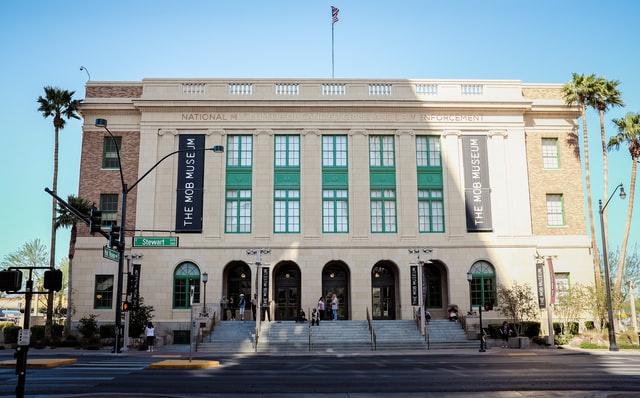 Party the night away In Las Vegas
Nightclubs In Las Vegas
Vegas has some of the best nightlife in the world. With the biggest and most popular music acts playing host to its state of the art nightclubs and concert halls. Vegas continues the party every night, 24/7, 365 days a year. The city houses some of the largest clubs in America and the world.
We suggest that you bring some nicer clothing as most of the nightclubs in Sin City have a dress code.
Tons of sites offer guest list and other perks, so it's worth checking them out as Las Vegas clubs are pricey!
Some of our recommended spots
Hakkasan – EDM – MGM Grand
OMNIA -EDM – Caesar's Palace
Marquee -EDM – The Cosmopolitan
XS -EDM – Wynn
Jewel – Top 40 – Aria 
1oak – Hip Hop – The Mirage
TAO – Top 40- The Venetian
Light – EDM – Mandalay Bay 
These are just a few of the nightclubs one should consider if you're wanting to dance the night away.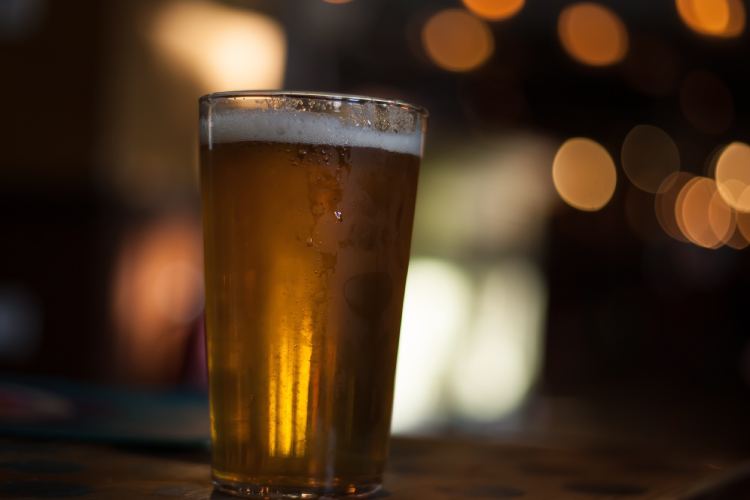 Bars and Pubs In Las Vegas
With every hotel having multiple bars and there being plenty of hotels, let's just say there is no shortage of cocktails and drinks around this place. We have a variety of drinking options available to you while in town. From downtown Vegas, the more old school, and slightly cheaper drinks to the luxury vibrant Las Vegas Boulevard Strip, where drinks are expensive no matter where you go.
Some of our recommendations:
Peppermill Restaurant and Fireside Lounge
Velveteen Rabbit
The Chandelier
There are so many more bars that are worth checking out so go and experience some great cocktails cause who doesn't love a drink on vacation!
Live Music In Las Vegas
The city is host to a ton of live music from small bars to sold-out arenas. Las Vegas has its entertainment down. Music is part of that vibe.
Once Yearly Annual Events In Las Vegas
EDC Las Vegas 
FreedomFest
iHeartRadio Music Festival Presented by Capital One
Beer Zombies – Craft Beer Festival – 2020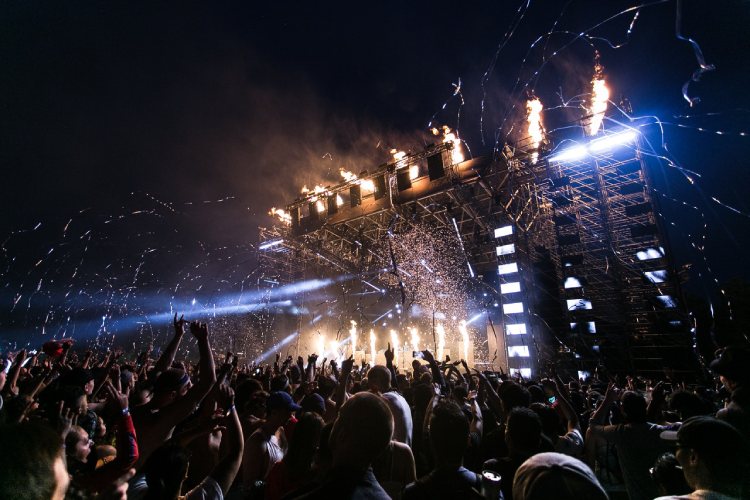 The Clothes & Gear One Might Wear In Las Vegas
Vegas is a melting pot, when it comes to style it has a little bit of everything from all across America. There is no right or wrong style and nothing is off-limits for Sin City. But there are some things that are for sure needed.
Sunglasses
Sunscreen
Shorts
Warmer outfit
Dress clothes for going out in
Water bottle
Walking shoes
The Recommended Reading Books About and For Las Vegas
Beating the Casinos at Their Own Game by 
Vegas Heist by Van Allen Plexico
Gambling 102 Best Strategies for All Casino Games by Mike Shackleford
Discover Las Vegas: Experience the Best of Las Vegas by Sam Benson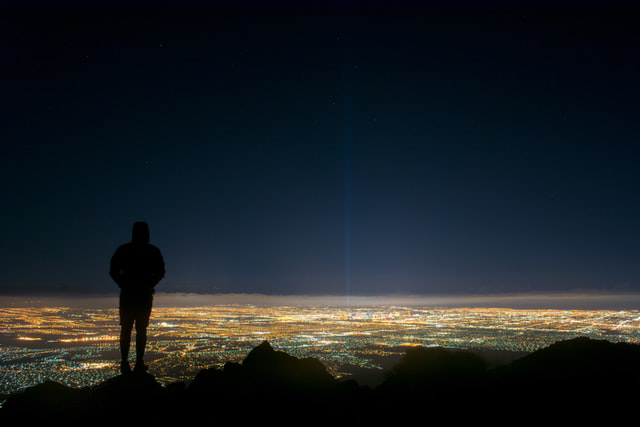 Staying Safe, Keep Safe
Vegas is one of the safest cities in America. The city makes it's money from tourism so they make sure it's safe for tourists. With some of the most high-tech technology for video surveillance and facial recognition software out there, the city fights crime with technology.
But as with any travel, keep all belonging with you, dont leave things visible in cars, and always keep a close eye on your surroundings. Like all big cities crime is around, so be wary and vigilant and trust your instincts. There are lots of people standing around on the strip working in the tourism industry, so ask for help if you need it and try are likely to give it to you.
Final Thoughts
Las Vegas is a remarkable city. The lights and sounds all combined in one spot designed for pure enjoyment. Vegas is for sure an American dream come true. This once small desert town turned world entertainment hub has grown to be a major tourist destination for travelers around the world. For good reason, this is a city that is meant to get you out and spending money while being completely amazed and in awe the whole time.
Las Vegas is a city worth adding to your bucket list even if it is just a starting or ending point on a Grand Cayon Tour. This town of indulgence from love, lust, and joy to misery, it's all about entertainment and has something for everyone. Las Vegas is a city to let it all out and party. Whether your 21 or 75, Vegas doesn't judge. It's a town where everyone is looking to have a good time.
Las Vegas is worth a trip to really see for yourself what it is all about. We know we always end up having a good time. 
What Is Egypt Known for & Famous For Egypt holds some of the most glorious and well-preserved monuments of history. Its rich cultural heritage has made it one of the foremost archaeologically-rich countries in existence. Famed for its Pyramids and preserved...